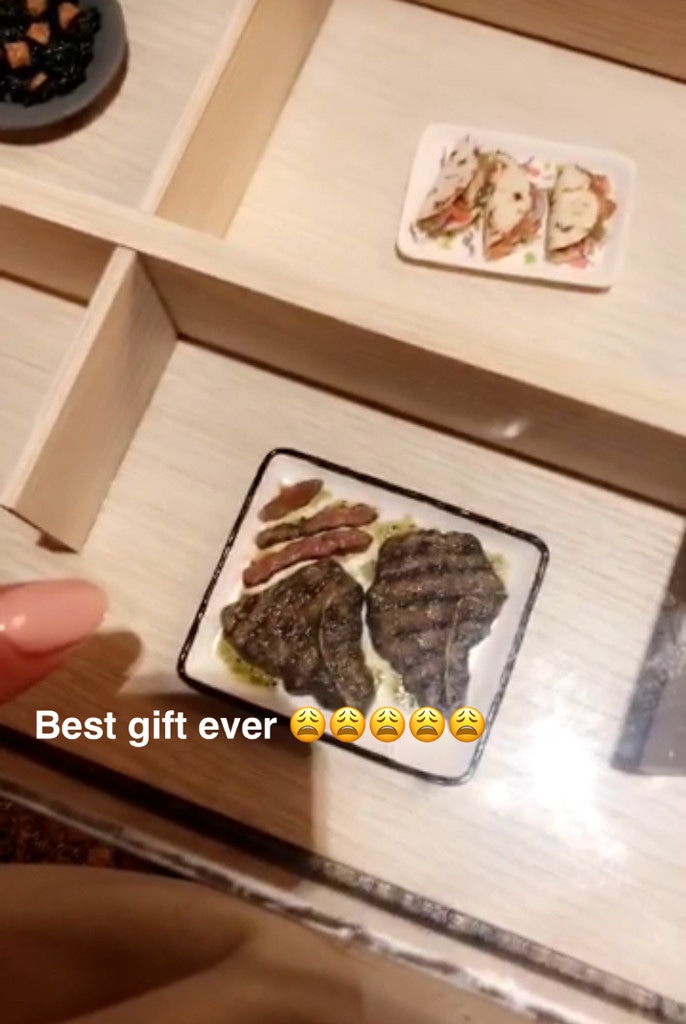 Snapchat
What do you get for the girl who has everything? Well, for Chrissy Teigen, you get her spicy chips, miniature food and a teepee.
The pregnant star excitedly received Paqui the One Chip Challenge, which is the "World's Hottest Chip," made with the very spicy Carolina Reaper chile pepper. As she is expecting Baby No. 2 in the coming year, the cookbook author enlisted her mother Vilailuck Teigen to do the challenge for her. She was underwhelmed as she watched her mom completed the challenge like a pro, barely breaking a sweat.
While her mom suggested the chips' spice level might not be for everyone, Teigen was too tempted and took a small bite. However, her mom's tolerance for spice was apparently not passed down to Teigen, as she proceeded to eagerly drink a glass of milk right after nibbling on the chip.
Her birthday started off with a bit of spice, but got a bit sweeter when her adorable daughter Luna gave her a homemade card, with a picture of a teepee inside. Teigen said on her Snapchat Story that getting the card from her baby girl dressed as a ballerina was "a dream."
To top off her fun-filled night, which included a Pan Am themed party, her husband, John Legend, gifted her with the thoughtful present of miniature "cravings," styled after the recipes from her very own cookbook. The birthday girl was overjoyed by the the mini versions of her recipes for chicken sate, cake batter oatmeal and fish tacos, saying it was the "best gift ever."