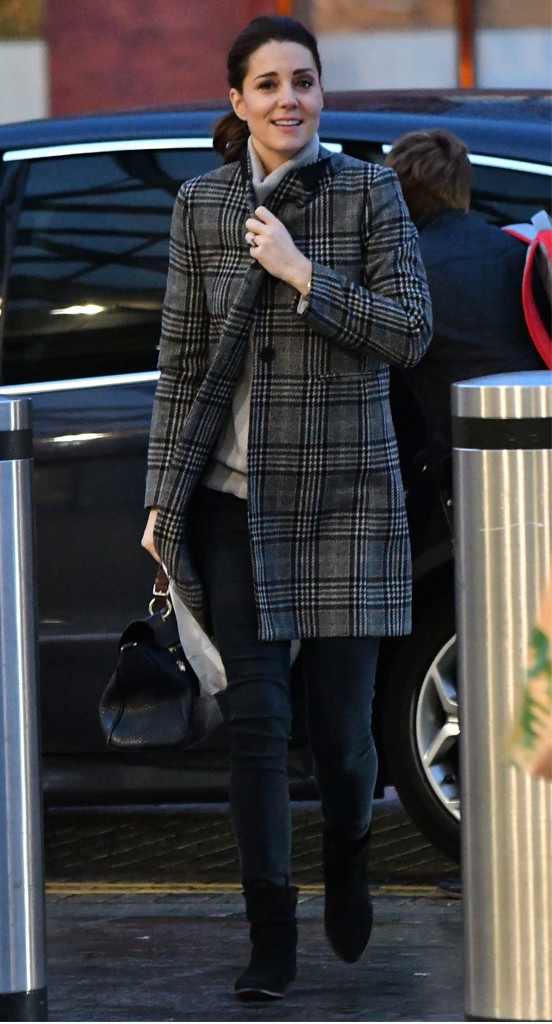 Mega Agency
Kate Middleton is giving us a lesson on how to rock a casual Friday outfit.
The Duchess of Cambridge, who is currently expecting her third child with husband Prince William, was photographed entering King's Cross St. Pancras railway station in London on Friday morning. For the unofficial outing, Middleton was glowing as she rocked a relaxed-yet-chic look.
The photo of Kate arriving at the station shows her wearing skinny jeans, paired with ankle boots. The 35-year-old also kept warm in a turtleneck which she wore under a long Zara coat.
Kate can also be seen holding a purse, made by Mulberry, as she walked into the station. And the stunning duchess pulled her hair back for the outing, showing off her glowing skin.
What do you think about Kate's casual Friday outfit? Let us know your thoughts in the comments and be sure to check out more of her third pregnancy style!