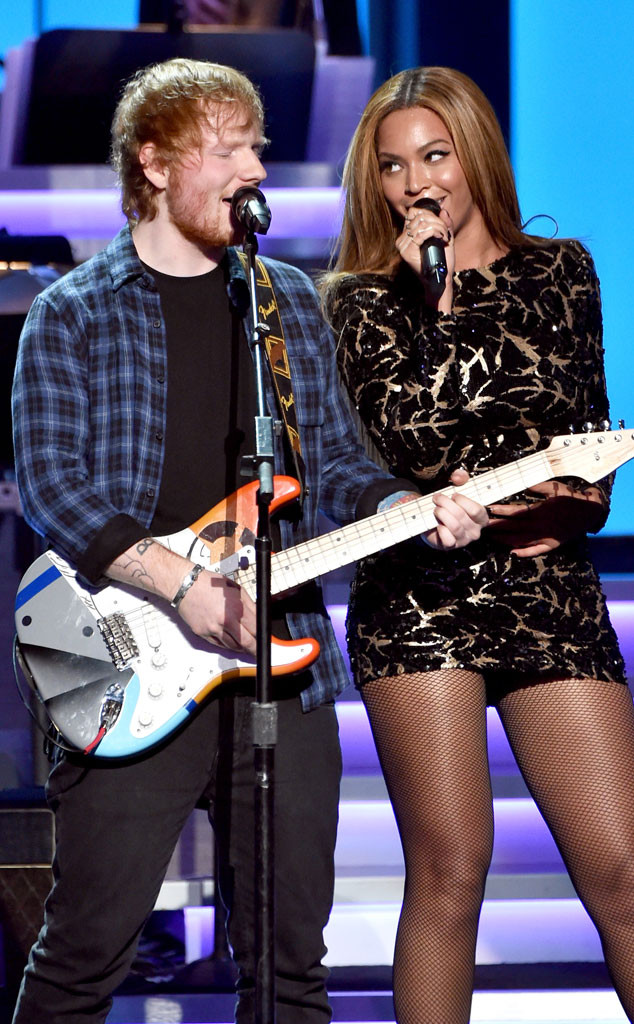 Kevin Winter/WireImage
As if you needed another reason to listen to Ed Sheeran's song "Perfect" on repeat.
The redheaded artist just dropped a new version of the hit featuring a duet with Beyoncé. Sheeran announced his collaboration with Queen B Thursday morning via Instagram. It can be streamed here and listened to down below.
"Got Beyoncé to duet with me on Perfect, comes out today at 7pm ET / 4pm PT / midnight GMT x," he wrote.
"Perfect" is part of Sheeran's new album ÷. In his newsletter, Sheeran wrote he played the album for Beyonce before it was released and that "Perfect" was "one of her favourites."
The two-time Grammy-winning artist debuted the song in September and then released the official music video for the hit earlier this month. Not only did Sheeran star in the music video alongside Zoey Deutch but he also wrote the accompanying video script along with director Jason Koeing, who also collaborated with Sheeran on "Shape of You."