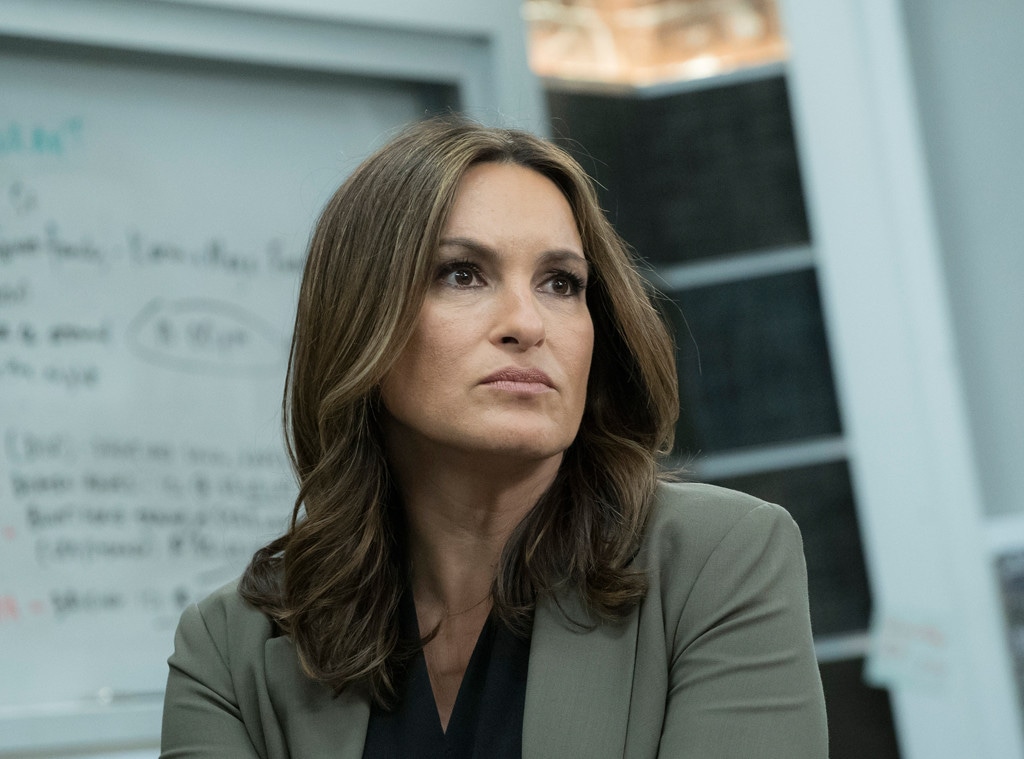 NBC
"I was wrecked," Mariska Hargitay said about life after filming Law & Order: SVU's "Something Happened," a season 19 episode that broke from the show's long-running story structure and largely featured an interview between her character, Lt. Olivia Benson, and Melora Walters' Laurel Linwood, a rape victim…or was she?
The interview between the two characters unraveled many layers of both of them. Laurel said her dad abused her for years, but it was really her sister, Leah (Joanna Going), who suffered the years of abuse. To get to the truth, Benson had to acknowledge some repressed emotions about her own father and his role, or lack thereof, in her life. Benson was a product of rape, she never knew her father.
"We were wrecked…Actually I was wrecked for about three more days. It was hard for me to switch gears into the next episode," Hargitay admitted to E! News. "I wasn't quite present—definitely not the first day, you know what I mean? My body, my mind and my soul didn't have time to recuperate from it."
In the episode, Benson acknowledges her own feelings of hatred to her father, feelings that have been driving her subconsciously.
"I think in some way it dredged up all this old pain, and in some ways it was utterly healing and cathartic to even address it, to even bring it from the unconscious to the conscious, right? She spent so much of her time fleeing, sort of pushing that stuff down, rising above, focusing outward, focusing on victims, focusing on her child," Hargitay said. "She spent so much time proving to everybody that she's OK and she can handle the things that happened to her, but in this way, one of the things at the end is she's so broken and so victorious. Because despite these pains, despite what she's been through, she's still victorious…she's even succeeded in this painful job, she's still in the middle of fighting for her child, she's still doing it…She keeps showing herself how strong she…she's brave enough to go inward."
But at the end of the day, she said, "It was rough."
"I've trained myself now. My job is to do the deep dive, tell these stories and do the next one. It's the nature of the beast of certainly this kind of television, this kind of storytelling," she said, and then conceded: "This one was a deeper dive."
In early ratings, NBC said the episode notched a 1.5 in the 18-49 demographic, a season high for the long-running series, and 7.1 million viewers overall.
The episode was largely well-received by fans, despite issues many had with the Twitter term for the airing, #BensonsSecret.
No, the producers did not forget the circumstances about Benson's parentage, but the hashtag was seemingly referring to the depths in which Benson went to and the feelings she uncovered about her father, upbringing, and abuse inflicted by William Lewis (Pablo Schreiber). It wasn't so much a secret, but previously unacknowledged truths.
Law & Order: SVU airs Wednesdays, 9 p.m. on NBC.
(E! and NBC are both part of the NBCUniversal family.)