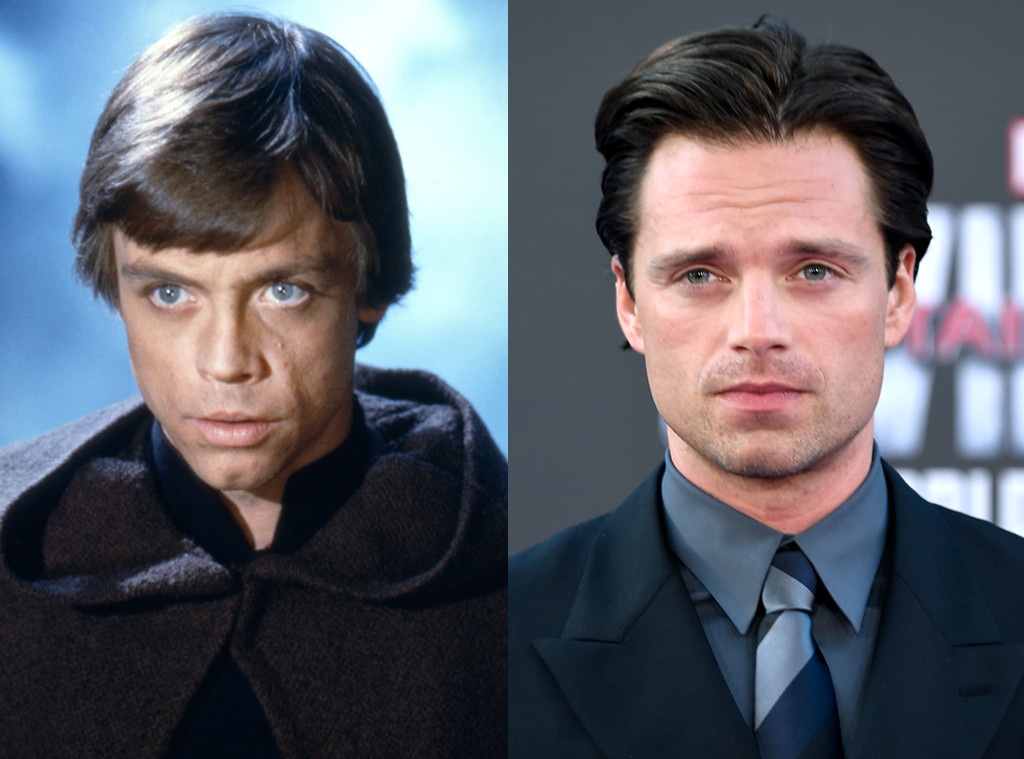 Frazer Harrison/Getty Images; Sunset Boulevard/Corbis via Getty Images
Sebastian Stan has a message for his "dad" Mark Hamill.
For some time now, social media has been saying how much Stan looks like Hamill's Star Wars character Luke Skywalker, even suggesting Stan play a young Luke in a movie. On Thursday, Stan sent his doppelgänger "dad" a video message on Good Morning America.
"I just wanna let you know I got orange juice, eggs and everything in the fridge, so when you get home tonight you should be all good," Stan tells Hamill in the video, adding if he wants to "feed the cat" that would be good too.
Hamill laughed after seeing the message and revealed when he first heard the comparisons he thought Stan was "way too handsome" to be compared to him. "And then they morphed us together and I thought, 'Oh that is kinda spooky,'" Hamill said on GMA. "But he's a wonderful actor."
Back in September, Hamill posted a hilarious message on Instagram, telling his followers, "Sorry to disappoint you but I refuse to say 'Sebastian Stan-I AM YOUR FATHER!' (even though, in fact, I am) #SorryNotSorry #MySonSebastian."
So does Hamill think Stan should play a young Luke Skywalker? Watch the clip above to see what he said about the idea!