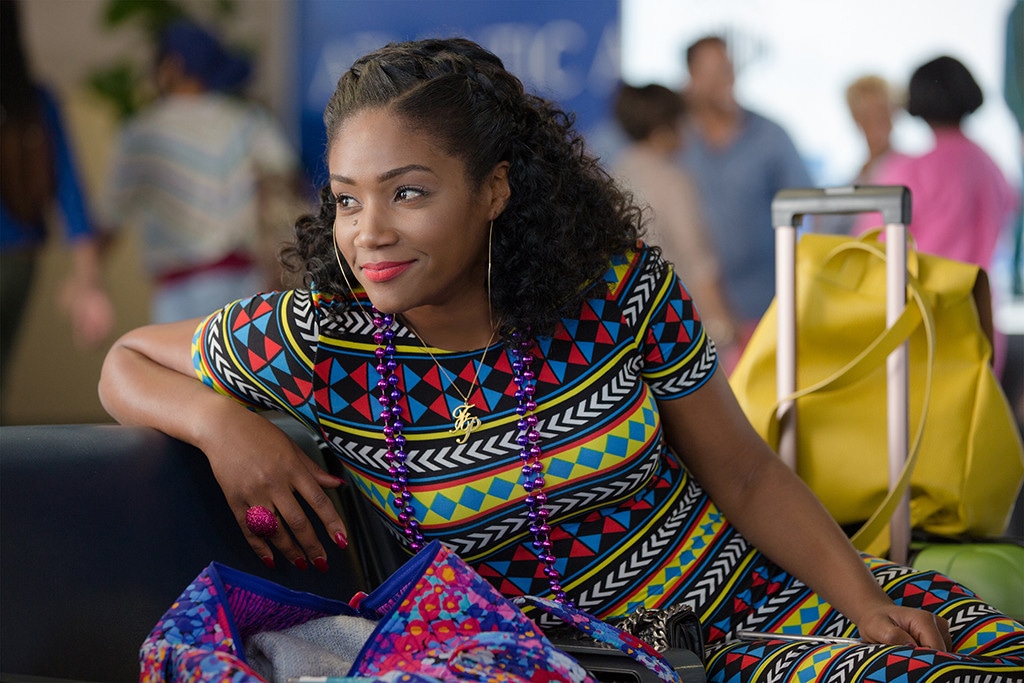 Michele K. Short/Universal Pictures
The New York Film Critics Circle selected its award winners for 2017 Thursday, less than two weeks before nominations for the 2018 Golden Globes are announced. Each of the NYFCC's Best Film winners since 2007, except for 2015's Carol, received a Best Picture Oscar nomination.
Founded in 1935, the NYFCC's membership includes critics from daily newspapers, weekly newspapers, magazines and qualifying online general-interest publications. In December, the organization meets in New York City to vote on awards for the previous calendar year's movies.
Here is the complete list of winners:
Best Actor: Timothée Chalamet, Call Me by Your Name (Sony Pictures Classics)
Best Actress: Saoirse Ronan, Lady Bird (A24)
Best Animated Film: Coco, Lee Unkrich and Adrian Molina (Disney/Pixar)
Best Cinematographer: Rachel Morrison, Mudbound (Netflix)
Best Director: Sean Baker, The Florida Project (A24)
Best First Film: Get Out, Jordan Peele (Universal)
Best Foreign Language Film: BPM (Beats Per Minute), Robin Campillo (Memento Films)
Best New Director: TBD
Best Non-Fiction Film (Documentary): Faces Places, Agnès Varda (Le Pacte)
Best Picture: Lady Bird, Greta Gerwig (A24)
Best Screenplay: Paul Thomas Anderson, Phantom Thread (Focus Features)
Best Supporting Actor: Willem Dafoe, The Florida Project (A24)
Best Supporting Actress: Tiffany Haddish, Girls Trip (Universal Pictures)
Special Award for Career Achievement: Sally Haskell
This year's ceremony will be dedicated to the memory of Richard Schickel.
(E! and Universal Pictures are both members of the NBCUniversal family.)