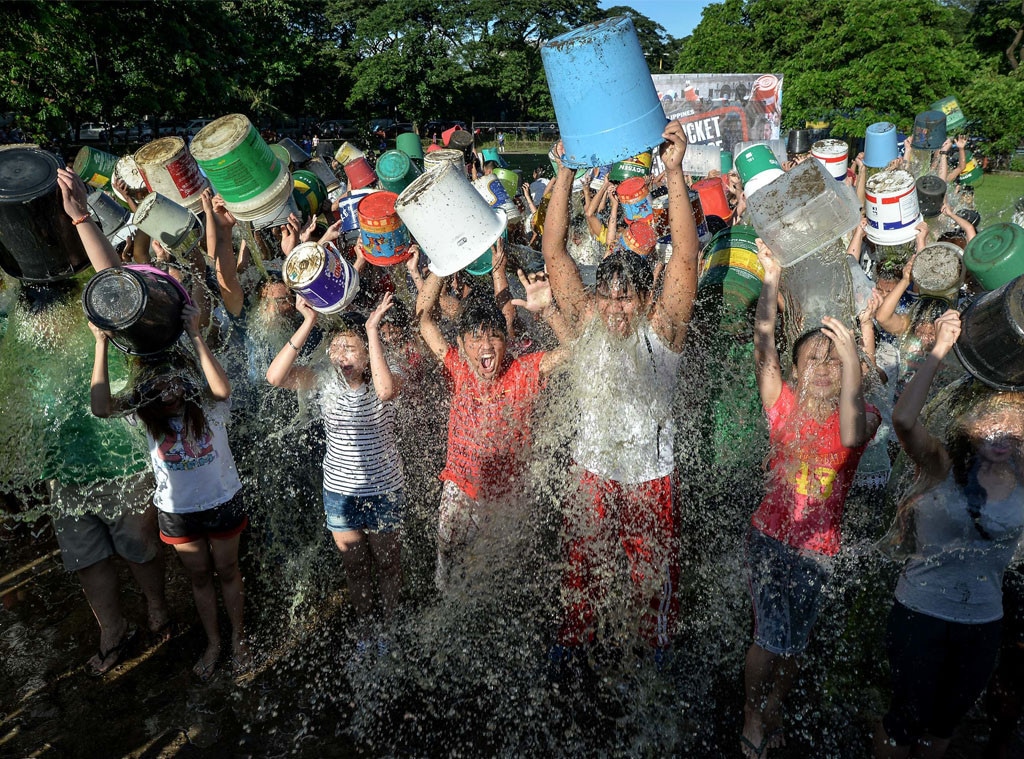 NurPhoto/Corbis via Getty Images
Anthony Senerchia Jr., who served as an inspiration behind the ALS Ice Bucket Challenge, died this past weekend after a battle with ALS. He was 46.
"Anthony's positive attitude and fighting spirit helped him beat doctors' expectations by living more than ten years beyond their prognosis," his obituary stated. "If you asked Anthony, he would attribute this to his love and desire to be with his daughter Taya."
The post continued, "Throughout his fight, Anthony maintained a positive attitude and would say 'It's not what we take from life, but what we give back to others is what ultimately defines us.'"
With that in mind, Anthony would create the Anthony Senerchia Jr. ALS Charitable Foundation.
As for the ALS Ice Bucket Challenge, it helped the ALS Association fund over 150 ongoing research projects and raised more than $115 million in eight weeks.
Rihanna, Kim Kardashian, Matt Damon and Emma Stone were just a few of the many celebrities who participated and nominated friends. Look back at some of the most memorable in our gallery below. 
In regards to Anthony, those close to the philanthropist will remember his love for life and family even during his health battles.
"Anthony will be remembered as a fireball who tried everything in life. He was family oriented, generous and always ready to lend a helping hand," his obituary read. "He was a great husband, a proud father, a loving son and a great brother. He will be missed by everyone who knew him."
In lieu of flowers, the family requests donations be made to a family fund online.