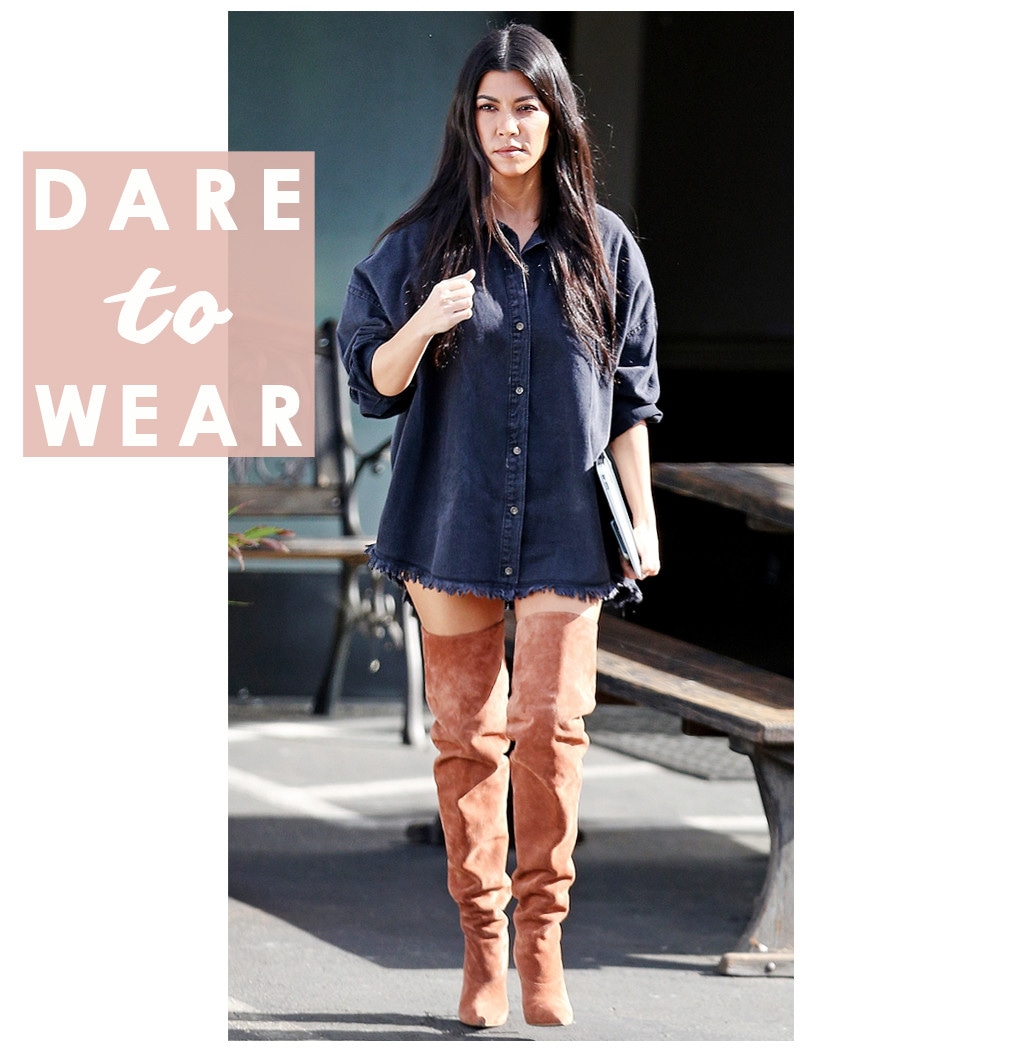 CMaidana / BACKGRID
Are pants overrated?
According to Kourtney Kardashian, they're certainly optional. The mom of three was photographed out and about wearing an oversized denim chambray with camel-toned over-the-knee boots—that's it. With barely-there makeup and minimal jewelry, this Keeping Up With the Kardashians star is reasserting the saying "Less is more" during the holiday season, which features tons of over-the-top trends. 
When described the outfit sounds more risqué that it looks. Her denim shirt isn't a dress, yet it's long enough to touch her upper thighs. The over-the-knee boots cover the majority of her legs, creating a three to four inch gap between the top of the boot and bottom of the fringed top. 
Since Kourtney is five feet tall, the petite star most likely didn't have to go up on the sizing of her oversized shirt, or go out of her way to find tall boots. But that doesn't mean you can't sport a similar style if you're tall. The trick is to make sure that there's a small gap between the top of the boot and length of the shirt. Pro tip: Don't be afraid to go up two or three sizes.
For the lazy fashionista on a dime, ditching the pants leaves you one less thing to think about (or pay for). Plus, the star's look is a prime example of effortless fashion.
Want to give it a try? Check out oversized denim tops at every budget below!