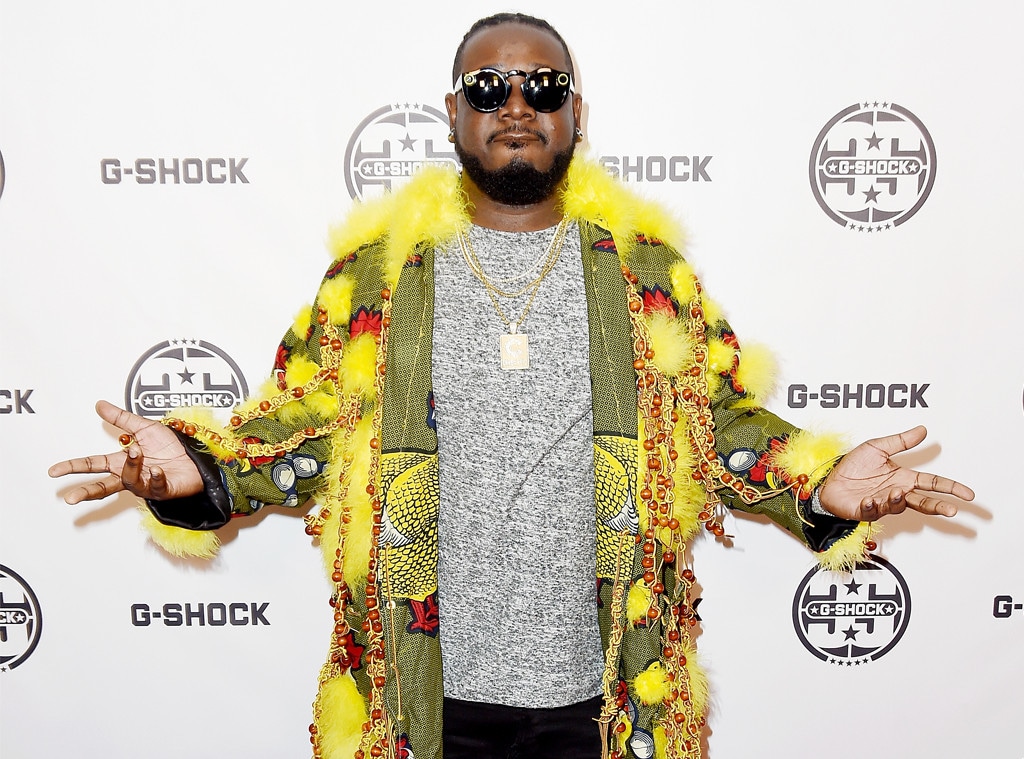 Nicholas Hunt/Getty Images
Remember T-Pain's hit song, "Buy U A Drank"? Well, you've been singing it wrong the whole time.
The rapper took to Twitter to clear up confusion surrounding the lyrics in the 2007 song, writing, "It's 'and then' not 'ooh wee' but really it's whatever you want it to be."
Turns out that in the chorus, when everyone thinks he's saying, "I'ma buy you a drank / ooh wee I'ma take you home with me," the lyrics are actually, "I'ma buy you a drank / Then I'ma take you home."
Understandably Twitter users were shook when they realized they had been singing the wrong lyrics for the last ten years.
And while he was on the subject, T-Pain added that we have also been botching the song "All I Do Is Win," saying, "I don't wanna throw another wrench in your childhood but also it's 'Everybody hands go UP......... and they stay there....... AND THEY SAY YEAH' sorry."
Twitter fans responded hilariously to the news, many joking about their total surprise over the clarification. Record producer Dillon Francis tweeted his shock, writing to the rapper, "listening back ASAP cause now i feel like my life is a lie."
Despite the earth-shaking revelation, the artist reassured his followers that he was just grateful that people still enjoyed the tune.
He advised, "Just enjoy the song however you hear it. I just appreciate you listening. #BuyUADrank #THANX."
In good humor, he also called out a fellow musician, "You" singer Lloyd, whose lyrics have been incorrectly sung over the years, telling him, "Cough it up homie! '5'2' or 'fine too'?!"
So, have you been singing the lyrics wrong too? Let us know in the comments below!