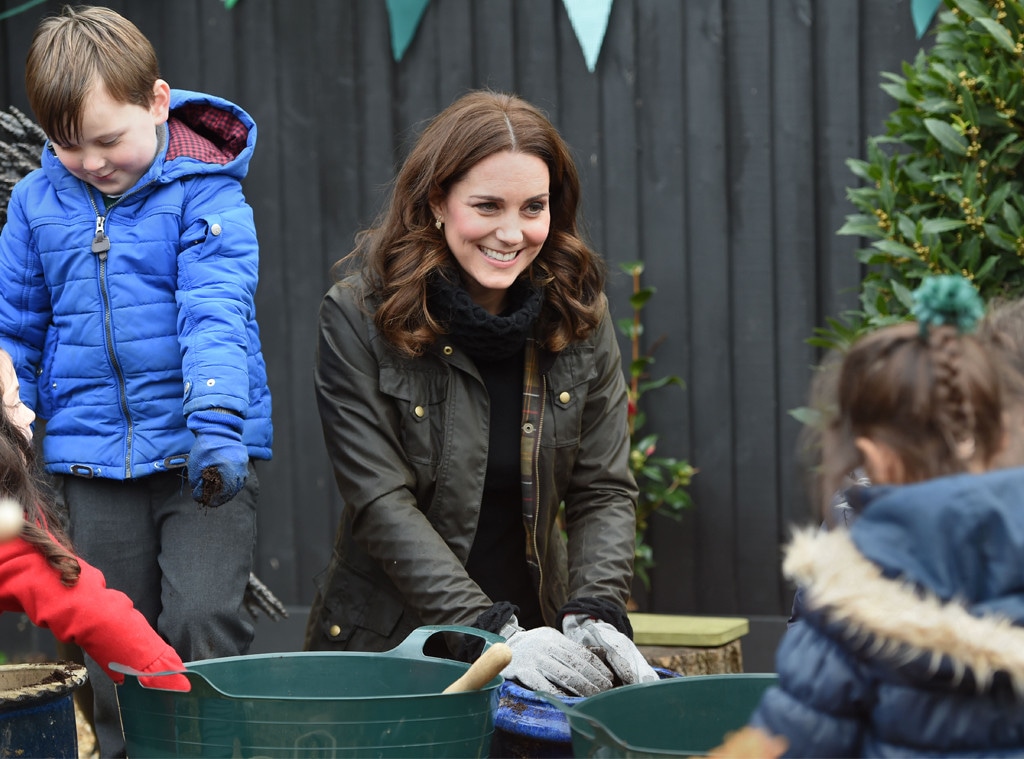 EDDIE MULHOLLAND/AFP/Getty Images
Duchess of Cambridge Kate Middleton may be a royal, but she's not afraid of a little dirt. 
On Wednesday, she joined a group of young students at southwest London's Robin Hood Primary School to check out the kids' work with the Royal Horticultural Society's campaign for school gardening. The decade-old program works to support gardening initiatives in schools for children to improve their skills and development. 
With a fondness for the outdoors, the mother of two was right at home as she pulled on a pair of gardening gloves and got to work with the youngsters, planting some winter bulbs. 
Notably dressed down for the outing, Middleton sported her Barbour olive green jacket layered over a black knit tunic with her decade-old Penelope Chilvers boots. 
While she may have a penchant for gardening, whittling sticks posed a different challenge for Middleton. "Mine's not very good," she said while observing her stick. However, one of the students reminded her that practice makes perfect. 
"That is so true," she agreed. "Keep up all the good work."
While the children were clearly enthusiastic about getting to spend part of the day outside with the duchess, she was equally happy to be sharing her passion—one she also has handed down to her own famous children, 4-year-old Prince George and 2-year-old Princess Charlotte. 
"It's been lovely to meet all of you and thank you so much to all the children who've shown me what they've been doing in their gardens," she said as she addressed the group. "I've got such fond memories of being in the garden and being outside from my own childhood, and I'm sharing that with my own children, George and Charlotte, at the moment."
As she sweetly concluded, "What you have created here is really so special. Hopefully you'll have lots of memories of your time here in the garden, looking for insects or planting bulbs...and I really hope you remember these special times for the rest of your lives."