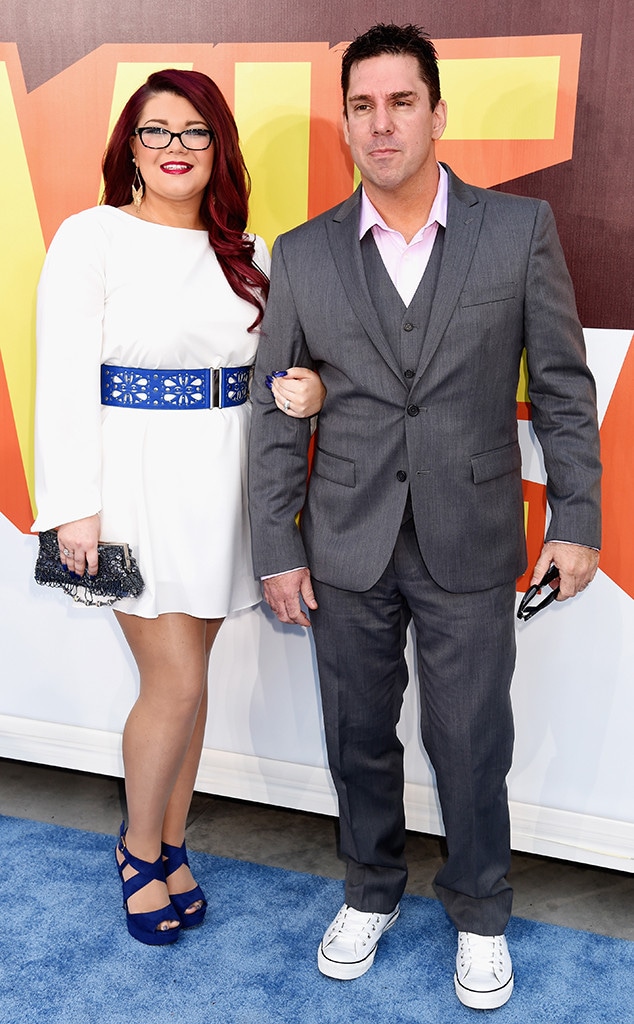 Jeff Kravitz/FilmMagic
Matt Baier is a married man!
E! News has exclusively learned that the Teen Mom star tied the knot during an impromptu wedding ceremony in Las Vegas. According to a marriage license obtained by E! News, the lucky lady's name is Jennifer Conlon. 
Fans of the wildly popular MTV series got to know Matt throughout his relationship with Amber Portwood. The pair ultimately called it quits earlier this year after an admittedly rocky romance, and Amber is now expecting her second child with boyfriend Andrew Glennon. 
So how did the surprise nuptials come about?
As Matt revealed to us, he met Jennifer (who has two daughters of her own) in a restaurant when he returned to Las Vegas following the breakup. They've been together approximately six months, and in his words, "She's not a public figure. So we kept our relationship private."
Matt said he never actually popped the question, and their decision to become husband and wife "just kind of came up." 
He explained, "It was one of those situations where it just kind of felt like the right thing. We really get each other. We both have overcome a lot of stuff. It felt like the right thing to do. It just kind of happened that way."
In August, Matt expressed hope that he and Amber might one day work out their issues.
He shared with E! News at the time, "I'll hold out hope for a reconciliation. But if nothing else, I hope we can stay friends. We started off as best friends and that's what I miss the most from her—her friendship. To not have that is painful. When something happens, my natural instinct still is to call her and tell her everything. She was my family."
Three months later, Portwood confirmed her pregnancy. An insider revealed that her and Glennon—who she met while filming Marriage Boot Camp with Baier—are "going strong" and "excited about their future together."
Looks like all's well that ends well in this case. Congratulations to the happy couple!