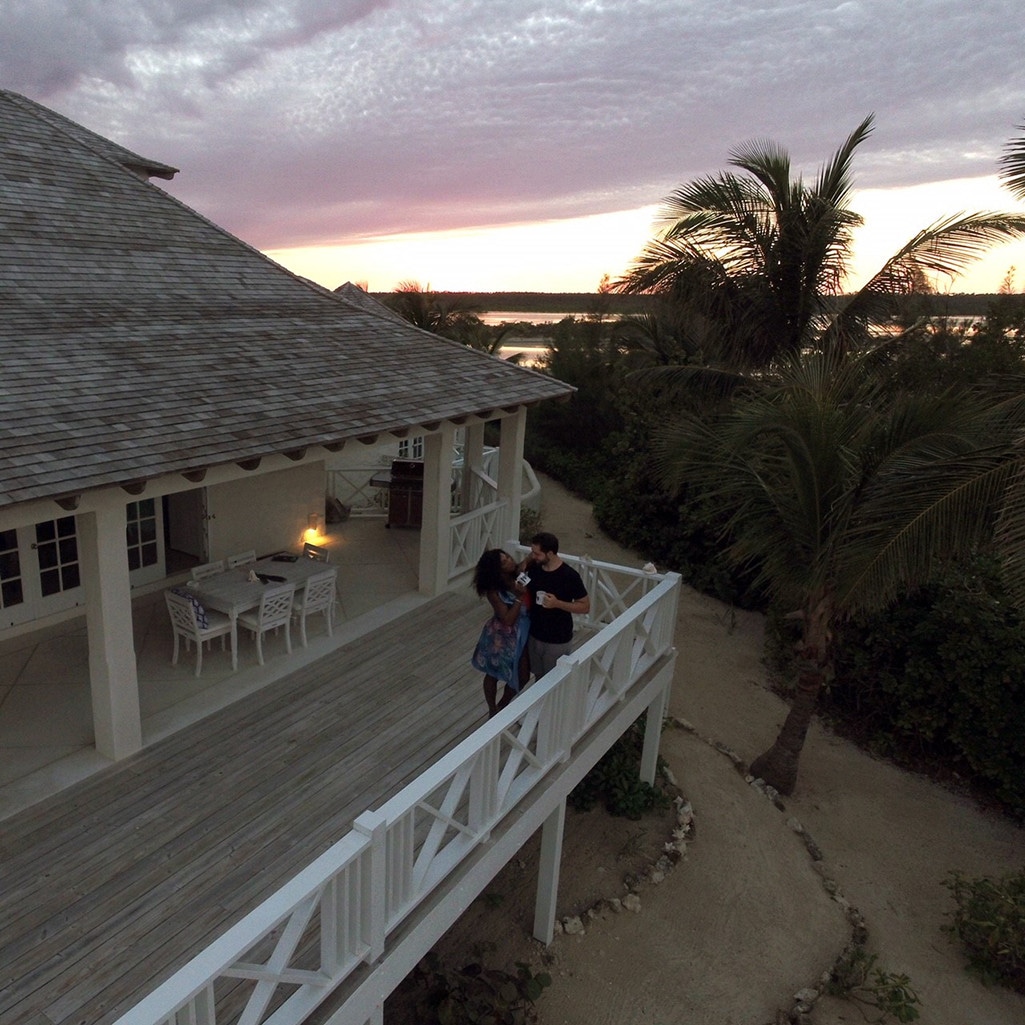 Booking.com
After tying the knot earlier this month, Serena Williams and Alexis Ohanian enjoyed some fun in the sun on their honeymoon in the Bahamas.
A source told E! News the tennis pro and Reddit cofounder vacationed at Kamalame Cay, located just off the Andros Great Barrier Reef. According to the insider, the newlyweds stayed in a four-bedroom oceanfront villa, which cost about $35,000 per week. The source said the accommodations were nestled among the resort's lush greenery and offered numerous perks, including a beachfront terrace overlooking the Atlantic ocean and access to an overwater spa.
The private island also offered the couple several amenities, including white sandy beaches and even a tennis court in case Williams wanted to practice her serve.
The couple seemed to enjoy their time together.
"They just looked like they were having such a great time and madly in love—riding around on the gold part, playing tennis and eating lunch by the pool," an eyewitness said.
Check out the photos to see more of their paradise vacation.
The honeymoon was provided courtesy of Booking. com. 
Williams also shared a short video of the couple's villa on Instagram.
The couple probably needed a little time to relax after planning their star-studded wedding in New Orleans. Celebrity guests included Beyonce, Kim Kardashian, Ciara and Eva Longoria.
Before tying the knot, the couple welcomed their first child into the world, a baby girl named Alexis Olympia.
For more celebrity news, watch E! News at 7 and 11 p.m.