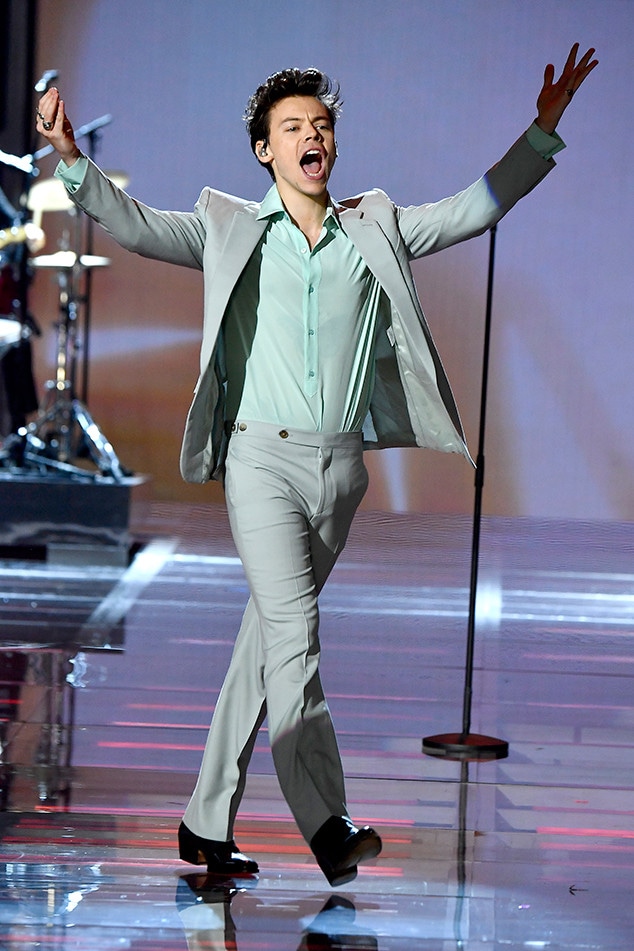 Frazer Harrison/Getty Images for Victoria's Secret
Musicians across Hollywood are waking up to the sweet sound of a 2018 Grammy nomination. 
On Tuesday, songstress Andra Day helped announce this year's star-studded pool of 2018 Grammy Award nominees, among them Jay-Z, Kendrick Lamar and Bruno Mars. 
With eight nods—including for Album of the Year, Record of the Year and Song of the Year—Jay-Z leads the list this year with Lamar and Mars following with seven and six respectively. Meanwhile, Julia Michaels and SZA are just some of several newcomers celebrating their first ever nominations. 
However, as is the case every years, there were a few snubs and surprises in store on Tuesday morning as some expected names were left out while others unexpectedly made the cut. 
Allow us to break it down: 
Scott Legato/Getty Images for Live Nation
Snubs
Lady Gaga: With a highly anticipated fifth studio album, Joanne, released last October, the record launched a new phase and sound for the songstress, but it didn't seem to garner as much acclaim at the Grammy Awards. Gaga earned nods for Best Pop Vocal Album and Best Pop Solo Performance for her single, "Million Reasons," but was shut out of the top three categories. 
Kesha: For her first album in five years, there was a lot of attention on the star's latest work, Rainbow, but it didn't make the cut for the top three categories. It did, however, earn nods for Best Pop Vocal Album and Best Pop Solo Performance. 
Lorde: Though she landed a spot in the group of nominees for Album of the Year, Melodrama was only nominated in that one category. 
ANGELA WEISS/AFP/Getty Images
Ed Sheeran: While his last two albums garnered nods in the top categories, the musician's third work, ÷, was recognized solely in the Best Pop Vocal Album and Best Pop Solo Performance categories. 
One Direction: Though most of the men of the boy band embarked on their solo careers this year, the Grammys hardly showed them any love. Louis Tomlinson, Liam Payne and Niall Horan all released hit singles throughout the year, but were left out of the nominee pool. Meanwhile, Harry Styles' eponymous first solo album did not attract any Grammy nominations. As for Horan's debut solo album, Flicker, it came out past the dates of eligibility. The only one to emerge with any Grammy recognition was Zayn Malik, whose duet with Taylor Swift garnered a "Best Song Written for Visual Media" nod.
Taylor Swift: Yes, her sixth studio album, Reputation, was out of the running to be included in this year's nominees, but her first two singles, "Look What You Made Me Do" and "...Ready for It?"—released before the cutoff date—unexpectedly didn't nab any nods, either. However, Swift was still nominated for "Best Song Written for Visual Media" for "I Don't Wanna Live Forever" and "Best Country Song" for "Better Man," which she wrote. 
Demi Lovato, Miley Cyrus and Katy Perry: Though all three women released big albums this year, they didn't make the cut in this nominee pool. 
The Weeknd: His latest album, Starboy, may have debuted at number one when it came out last November, but the singer ultimately received only one nomination for Best Urban Contemporary Album. 
Surprises
While this year presented more snubs than surprises, there was one unexpected nod in the Best Spoken Word Album category—for Bernie Sanders. That's right—2016's Democratic presidential hopeful may have lost out on the White House, but he managed to score his first Grammy Award nomination thanks to a book he penned about his campaign. 
CBS will broadcast the 60th Annual Grammy Awards live on both coasts Sunday, Jan. 28, 2018, at 7:30 p.m. ET/4:30 p.m. PT.