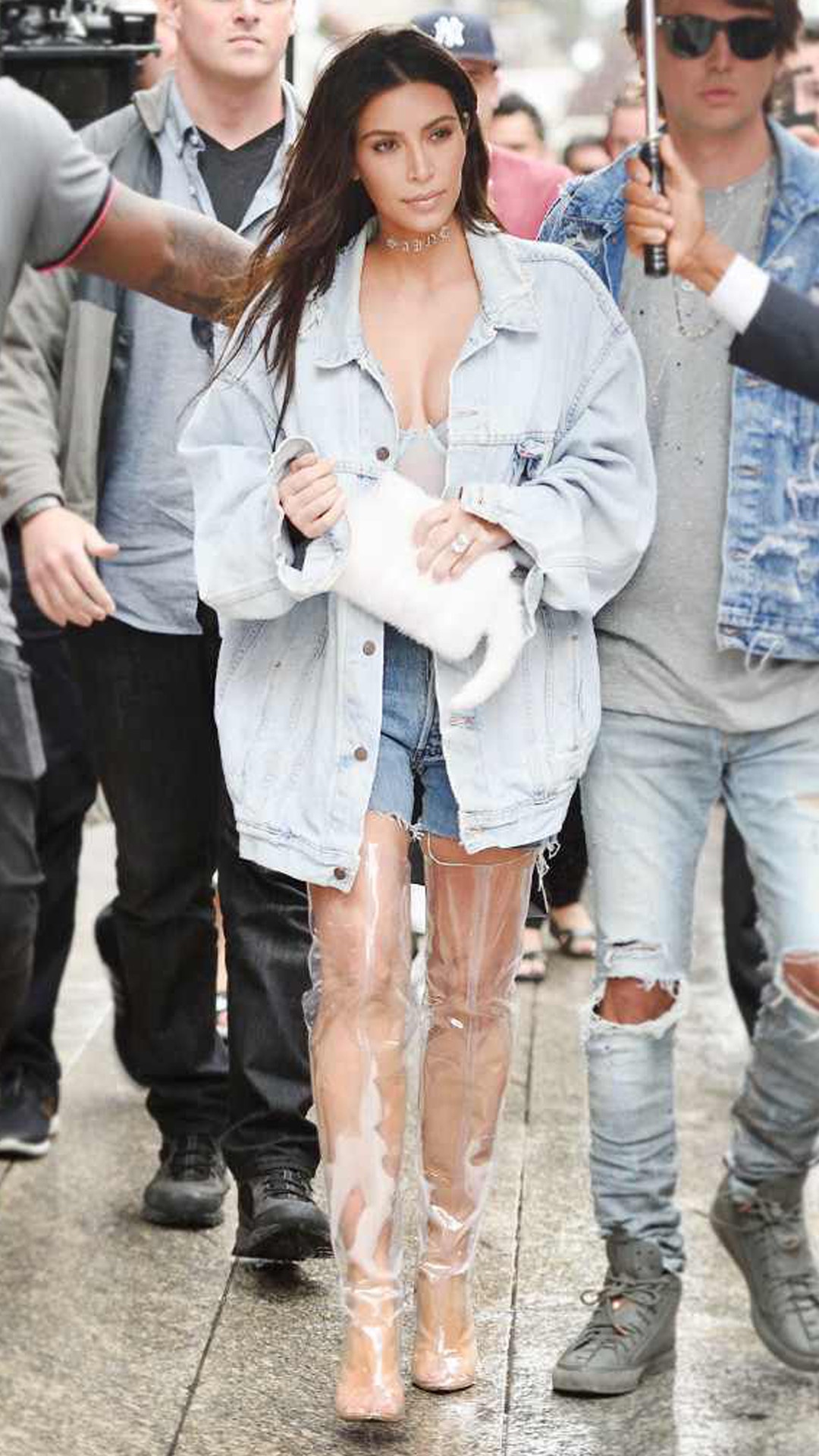 Ron Asadorian / Splash News
Let's be honest: Rain boots aren't typically sexy...but with the right celeb-inspired styling tricks, they can be. 
As you battle against sleet and snow, investing in a pair of waterproof footwear ensures you'll never unexpectedly ruin another pair of beloved shoes again. Find a pair of boots that are so comfortable and flattering, you won't want to take them off. But before you relegate yourself to bulky rubber wellies, just know there's variety.
While Rihanna has worn everything from rhinestone-covered thigh-highs to yeti boots, her choice of practical water-resistant Hunter boots is a winter staple and shows how important a pair of rain boots is in the winter. When selecting a prospective pair of shoes, turning to this classic ensures you're not sacrificing style or insulation.
If you want to make more of a splash, there are so many unexpected ways to debut a new style on a chilly day. For the bold, try Kim Kardashian's clear, thigh-high boots to ensure head-turning reactions. Her boots prove you don't have to put fashion over function, and there's always another way to show some serious leg under an oversized denim jacket or winter coat. They look pretty puddle-proof from here...
To keep your footwear game strong, use these celeb-inspired pairs as your winter inspiration.