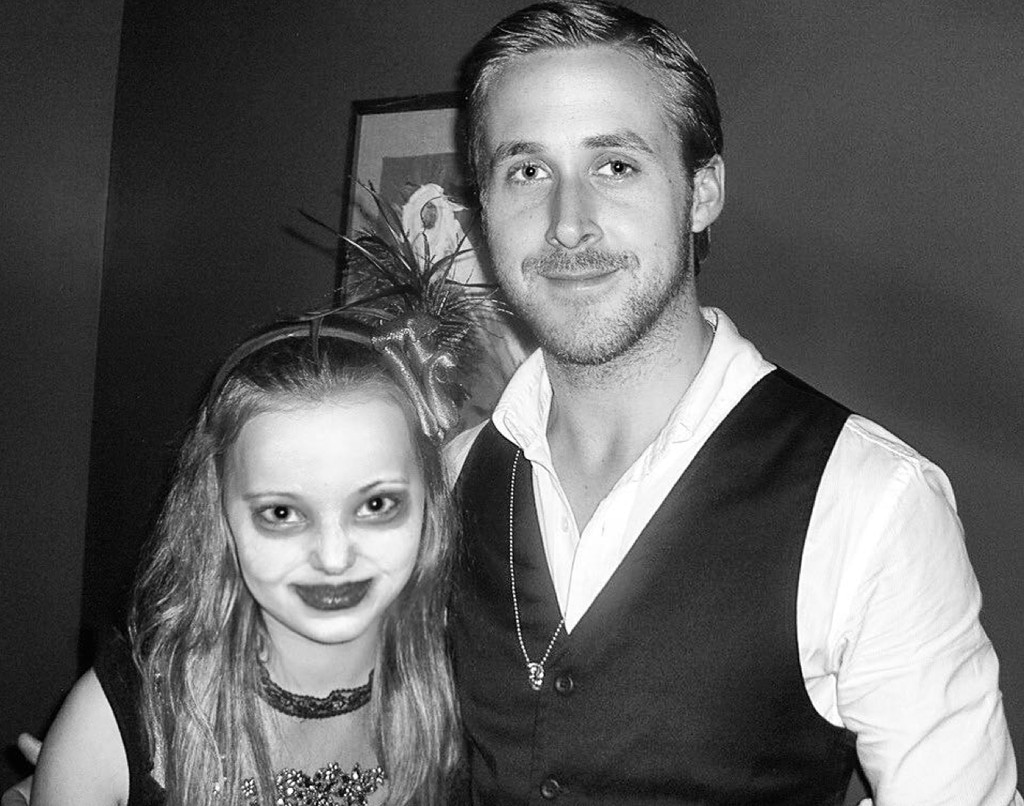 Instagram
Dove Cameron is just like us!
The gorgeous actress shared a hilariously awesome throwback photo from when she was 13...with Ryan Gosling! Not only did the picture prove she obsessed over the hunky actor just as much as we did, but it also proved that even celebrities go through awkward phases.
In the Instagram post, the now-blond bombshell stands next to the Blade Runner 2049 star after singing in a children's choir with Gosling's band, Dead Man's Bones.
Cameron joked that the photo of her and the dreamy actor is "one of the strangest throwbacks" she's ever taken.
The star also poked fun at her teenage self, telling fans, "Yes; i have ghost makeup on. yes; i plucked all my eyebrows off."
In fact, seven years after the adorable photo was taken, Cameron has definitely experienced several changes.
Not only did she grow out of her so-called "awkward" phase, she landed a spot on the Disney Channel show Liv & Maddie as well as Descendants—both the series and the movie—and ended up blossoming into the role model she is today.
One thing that hasn't changed? According to the Disney star, she's still the same height as she was when she was just a pre-teen. LOL!
Meanwhile, though Cameron was probably swooning pretty hard when she met The Notebook actor back in the day, she only has eyes for one man now: Her boyfriend and The Descendants 2 co-star, Thomas Doherty.
The inseparable duo first sparked romance rumors in early 2017, and she refers to him as the "love of her life" in interviews. 
What do you think of the throwback photo? Sound off in the comments below!