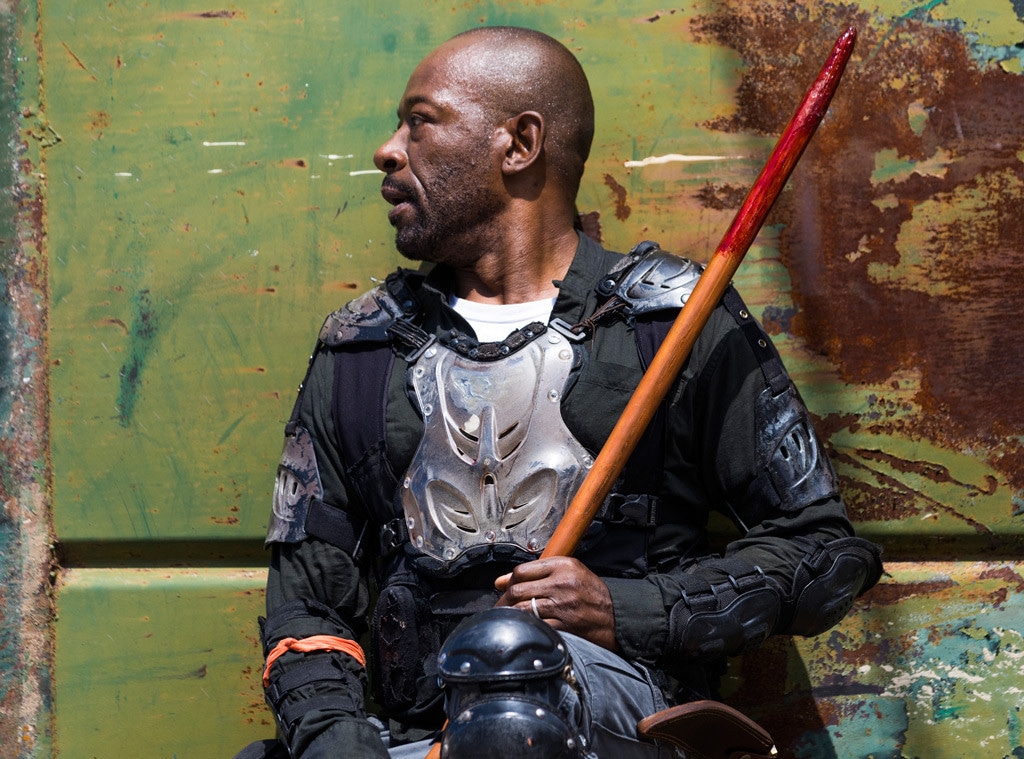 AMC
So long, mothership. Hello, spinoff!
The Walking Dead will be sending one of its stars to its spinoff series Fear the Walking Dead, and on Sunday, it was revealed which character will be jumping shows.
Lennie James, who plays Morgan and first appeared in the AMC zombie hit's pilot, announced the news via satellite on Talking Dead, admitting even he was "surprised" to be joining season four of the prequel series.
"Yeah, it's me," he told Chris Hardwick. "I'm joining the cast of Fear the Walking Dead."
Back in October, Robert Kirkman teased the major crossover at New York Comic-Con, telling the crowd, "There are two Walking Dead shows. One character is going to go from one show that I will not name and appear on another show I will not name."
James just wrapped filming on TWD in Atlanta last week, and his first day on the Fear the Walking Dead set in Austin is today. No rest for the wicked, it seems!
While James said "the hardest part" of the transition has been "leaving the cast, leaving the crew" of TWD, he added he's "really looking forward to exploring Morgan in a whole different world, with different characters, in a different place."
But just because he's heading to FTWD, don't think you've seen the last of Morgan on TWD.
Showrunner Scott M. Gimple also issued a statement on Talking Dead about the crossover, saying, "Even though Morgan is going to be featured on Fear, he has a lot of story left on The Walking Dead. Morgan's arch on The Walking Dead season 8 positioned him for the story on Fear. It was also important to see Fear's world and characters through new yet familiar eyes."