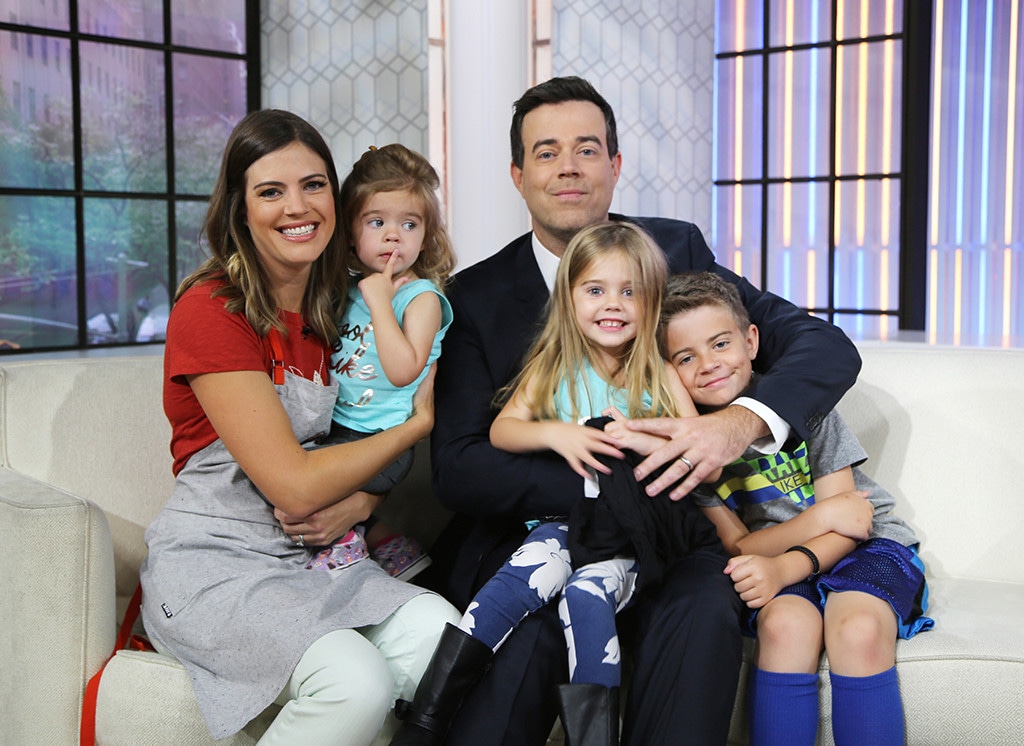 Zach Pagano/NBC
The holidays can be hard after a major loss, as Carson Daly can attest.
The Voice host shared a sneak peek at the Thanksgiving meal he was making for his family on Instagram Thursday, saying he was cooking with his late mother Pattie Caruso's family recipes. "Deeply missing the smell of mom's Jimmy Dean sausage as I woke up this am," the Today host told his followers. "Luckily, she left the family recipes for us #Happy Thanksgiving #TomTurkey."
Carson's mother's turkey recipe was titled "Good Ole Tom."
Pattie suffered a heart attack and died in September in Palm Desert, Calif. Her daughter-in-law, Siri Daly, also paid tribute to her on Thanksgiving, sharing an Instagram photo of Pattie's recipe cards and Jimmy Dean sausages. "Every year, Carson and I would wake up to the sound of pots and pans clinking and the smell of sausage frying. This year, I am in charge of "Kiki's stuffing" and wishing I could ask her if I need more butter (the answer would be YES). So thankful for memories, family and dear friends," the blogger wrote. "Happy Thanksgiving to you and yours!"
Siri, wearing a Santa Claus apron and a turkey leg headband, did everything possible to keep things light and bright, sharing her prep process on her Instagram Story. Fans watched as she made stuffing with butter, herbs, sausage, stock, mushrooms and onions. She also fried shallots, poured fresh grapefruit cocktails and served shredded brussels sprouts with ricotta toast. Her husband put the turkey in the oven as she kept "adding butter" to mashed potatoes.
Carson took a brief leave of absence from Today after his mother's death. At the time, he tweeted, "There are no words for the loss of mom. Thank u for the incredible outpouring of love. It helps. Please hug the ones you love most tonight." Five weeks after his mother passed away, the former TRL host's stepfather, Richard Caruso, died after his battle with bone cancer.
"She died at 73, but she lived a life passionately twice as much," Carson told colleagues Hoda Kotb, Matt Lauer and Al Roker last month. "I'm doing OK, you know? I'm healing—still in shock. A really rough loss. Nobody likes that phone to ring in the middle of the night to get that call."
"I have great faith, great family, incredible friends," he said. "You guy have been unbelievable."
(E! and NBC are both members of the NBCUniversal family.)