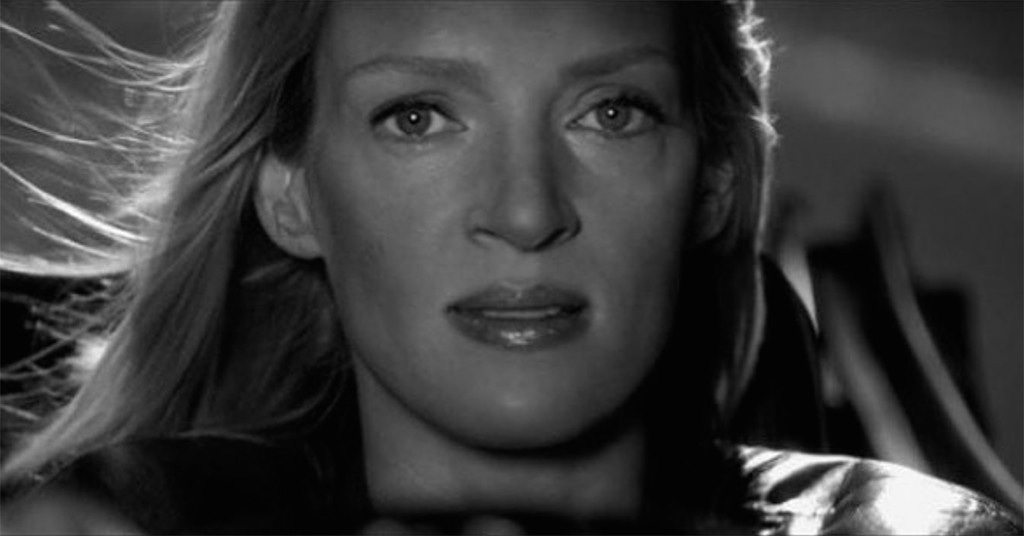 Miramax
Uma Thurman is grateful for a lot of things in 2017—chief among them, the downfall of Harvey Weinstein. She's shared credits with the disgraced producer in seven movies, including her Academy Award-nominated role in Pulp Fiction and Quentin Tarantino's Kill Bill, Vols. 1 and 2, and after the first wave of sexual misconduct allegations against him came out in October, Access Hollywood asked Thurman how she felt about them. "I don't have a tidy soundbite for you, because I have learned, I am not a child. And I have learned that when I've spoken in anger, I usually regret the way I express myself," she said at the time, carefully choosing her words. "So, I've been waiting to feel less angry, and when I'm ready, I'll say what I have to say."
Thursday was the day Thurman decided to say something.
Sharing a still of herself as Beatrix Kiddo, a.k.a. The Bride, from Kill Bill, she wished her Instagram followers a happy Thanksgiving. "I am grateful today, to be alive, for all those I love, and for all those who have the courage to stand up for others. I said I was angry recently, and I have a few reasons, #metoo, in case you couldn't tell by the look on my face. I feel it's important to take your time, be fair, be exact, so...Happy Thanksgiving Everyone!" Thurman wrote. "Except you Harvey, and all your wicked conspirators. I'm glad it's going slowly. You don't deserve a bullet."
Dimitrios Kambouris/WireImage
Cryptically, the 47-year-old actress said, "Stay tuned." Thurman, who is making her Broadway debut in Beau Williamson's The Parisian Woman, exited CAA after two years earlier this week.
As for Weinstein, he voluntarily checked himself into an outpatient treatment facility in Arizona as a growing number of women, led by Ashley Judd and Rose McGowan, publicly accused him of sexual assault—and, in some cases, rape. A spokesperson for the producer previously told E! News that in addition to denying any non-consensual sex ever occurred, he also maintained "that there were never any acts of retaliation against any women for refusing his advances."