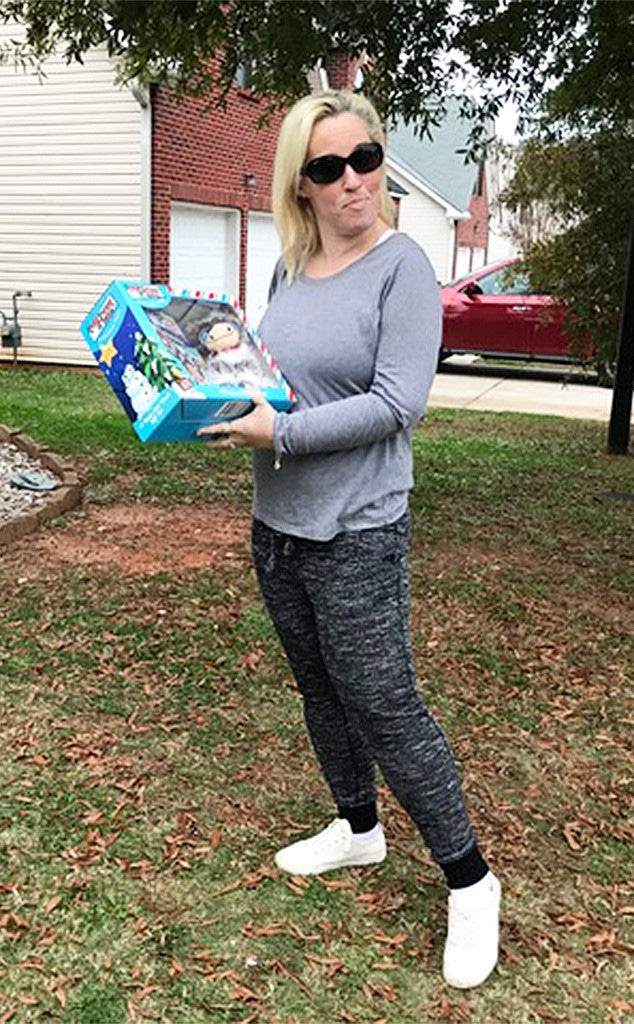 MEGA
It's been seven months since Mama June debuted her size-four figure to the world, and it looks like the reality star has managed to keep the weight off.
The Here Comes Honey Boo Boo star was spotted looking slim in Atlanta, Ga. wearing a long-sleeved shirt, form-fitting leggings and sunglasses. It looks like the 38-year-old pageant mom had been doing a little holiday shopping. She was photographed carrying a Reindeer in Here toy.
As E! News previously reported, Mama June once tipped the scales at 460 pounds. She documented her weight loss journey on the WE tv show Mama June: From Hot to Not and started filming the process at 352 pounds. After spending $75,000 to undergo a gastric sleeve surgery, a breast augmentation and skin removal surgery, she went down to 137 pounds—dropping from a size 18 to a size four. She also worked with a nutritionist and physical trainer to meet her goals.
Upon revealing her new look, her daughter Alana "Honey Boo Boo" Thompson said her mom looked like Marilyn Monroe.
"She looks great," the Toddlers & Tiaras star said at the time. "I'm really proud of her."
Mama June modeled her new look with a Baywatch-themed photo shoot.
In the beginning, Mama June wanted to lose weight to make her ex Sugar Bear jealous and make a statement at the wedding to his new love, Jennifer. However, her journey became about more than impressing her former flame.
"My goal when I first started this weight loss journey was to make Sugar Bear kind of jealous," she said. "But it's no longer about revenge. Doing all the surgeries really took a toll on me—not just physically, but emotionally."
During a TV confessional, she also said, "I feel like [I'm] becoming the person on the outside that I always felt like [I was] on the inside."