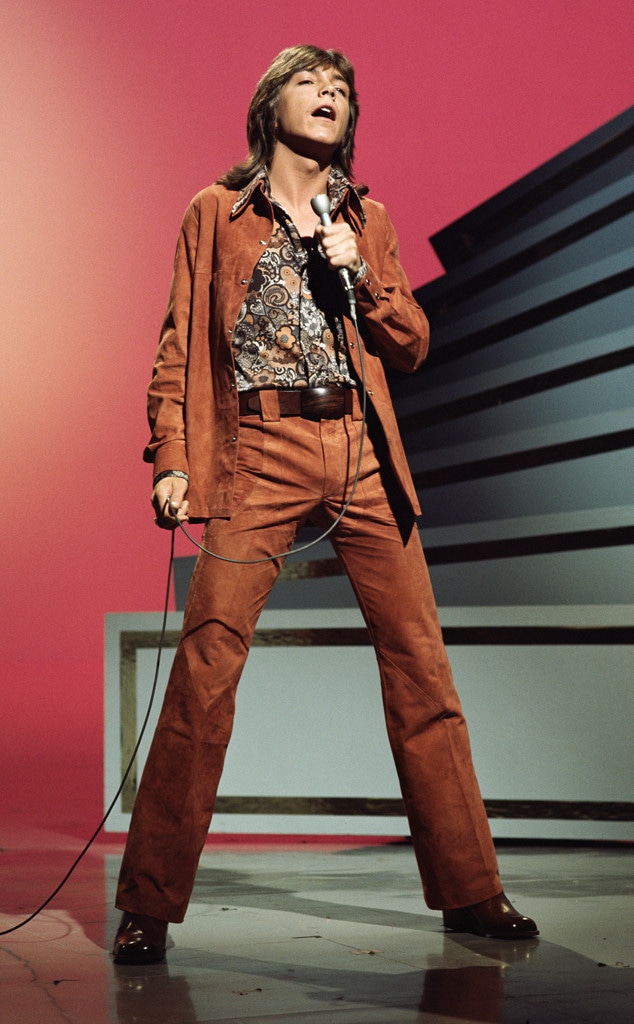 CBS via Getty Images
There will not be a funeral for David Cassidy.
The Partridge Family star passed away at the age of 67 on Tuesday after being hospitalized for organ failure.
His rep told E! News in a statement Tuesday evening, "On behalf of the entire Cassidy family, it is with great sadness that we announce the passing of our father, our uncle, and our dear brother, David Cassidy. David died surrounded by those he loved, with joy in his heart and free from the pain that had gripped him for so long. Thank you for the abundance and support you have shown him these many years."
The late star's publicist has now shared the news that there "will not be a funeral" for Cassidy and that "arrangements for a memorial will be announced at a later date," per NBC.
Following his death, Cassidy's brother, Shaun Cassidy, penned a heartbreaking tribute to him on Twitter.
"Thank you for all your love and good wishes for David. It means the world to all of us," Shaun tweeted Wednesday. "When I was a little boy and my big brother would come to visit, the first call of business would be a punishing pillow fight. During the battle, he would regale me with hysterical stories of our father, often culminating in his taking a giant leap off my top bunk..."
He continued, "...I tried to catch him of course. I always tried to catch him. But I never could. Now, I will carry him, along with all of the funny/sad/extraordinary days we shared, none more filled with love than these last few at his side." 
David's former co-star Shirley Jones also paid tribute to him, saying in a statement to E! News, "Long before he played my son on The Partridge Family, David Cassidy was my stepson in real life. As a little boy, his sweet sensitivity and wicked sense of humor were already on display, and I will treasure the years we spent working and growing together. I will also find solace knowing that David is now with his dad."
"My heart is with David's daughter, Katie, his son, Beau, and with Shaun, Patrick, and Ryan, whom I know are deeply missing their brother today," she continued. "Thank you for the enormous outpouring of affection you have offered our family at this difficult time."