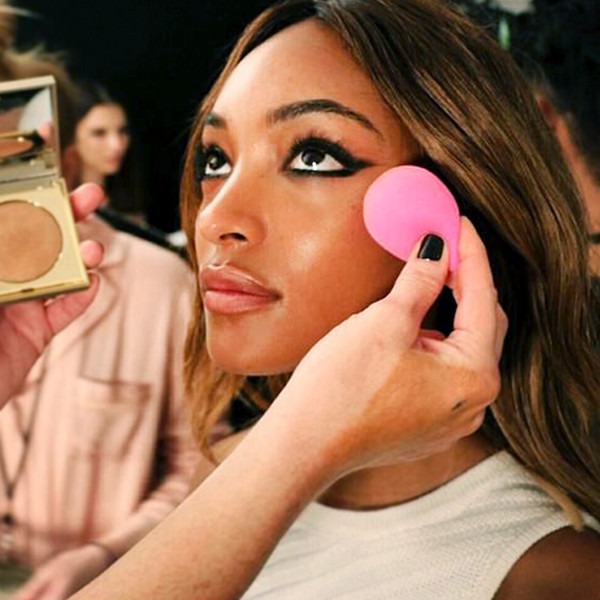 Instagram
Your face deserves a clean makeup sponge.
While you may be rinsing your makeup sponge after use (hopefully), you're only getting rid of the top layer of makeup. Hate to break it to you, but there's probably something vile (bacteria, germs, etc) hiding in the inner crevices of your blender. And, if you're getting acne on your cheeks, celebrity aesthetician Shani Darden says your dirty tools or phones may be reason. For your phone, the skin pro told E! News, "I travel with alcohol pads in my purse at all times to ensure dirt and bacteria aren't left on these, which are constantly rubbing against my face"—easy enough. For your makeup sponge, the solution is just as simple. 
You can purchase a cleanser, specifically designed to clean the sponge, such as the beautyblender Solid Makeup Sponge Cleanser. Or, you can grab the bar soap that's already at the corner of your bathroom sink and get to work. The drying nature of soap helps to suck out whatever moisture, bacteria and makeup that's hiding in your tool, and the solid bar allows for a base to rub the sponge on, increasing the lather and effectiveness. Any bar soap will do. 
Follow the steps below to keep your beauty blender clean!
Watch:
3 Ways to Make Skin Toner With Groceries