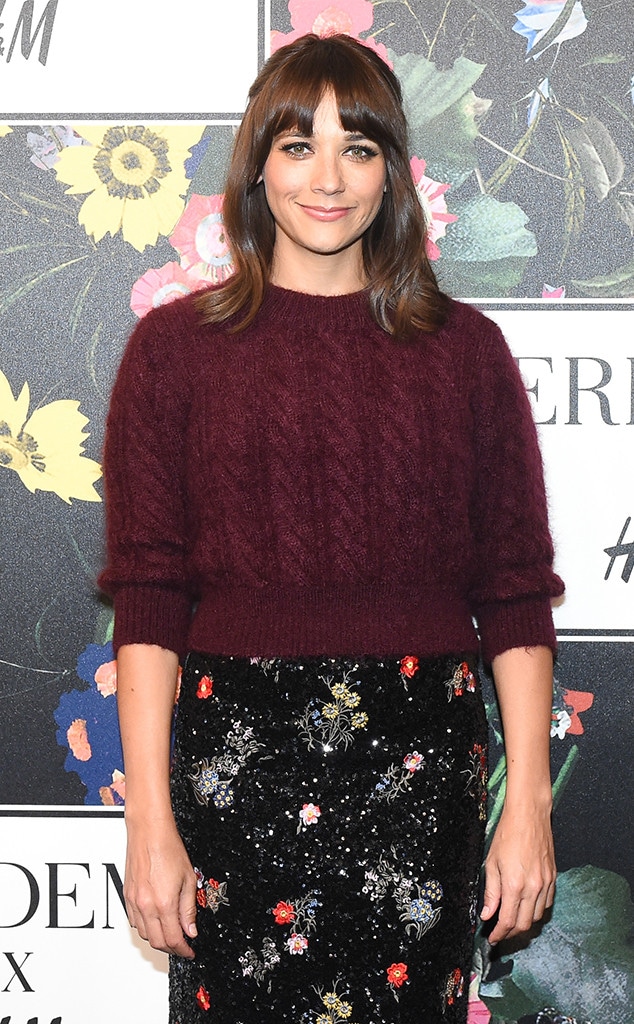 BFA
Rashida Jones is disputing a report from The Hollywood Reporter that said she and Will McCormack left Toy Story 4 over an unwanted sexual advance made by the head of Pixar and Walt Disney Animation, John Lasseter. 
Instead Jones said in a statement sent to E! News that she and her longtime writing partner exited the project, which they were signed on to co-write, because of issues pertaining to gender and race inequality at Pixar. 
The Parks and Recreation star wrote in an email, "We feel like we have been put in a position where we need to speak for ourselves. The break neck speed at which journalist have been naming the next perpetrator renders some reporting irresponsible and, in fact counterproductive for the people who do want to tell their stories."
Jones continued, "In this instance, the Hollywood Reporter does not speak for us. We did not leave Pixar because of unwanted advance. That is untrue. We parted ways because of creative and, more importantly philosophical differences."
"There is so much talent at Pixar and we remain enormous fans of their films," the statement read. "However, it is also a culture where women and people of color do not have an equal creative voice, as in demonstrated by their director demographics: out of the 20 films in the company's history only one was co-created by a woman and only one was directed by a person of color."
Jones concluded, "We encourage Pixar to be the leaders in bolstering, hiring, and promoting more diverse and female storytellers and leaders. We hope we can encourage all those who have felt like their voices could not be heard in the past to feel empowered."
Pixar has not commented on Rashida and Will's comments, but did issue a statement supporting Lasseter's decision to take a six-month sabbatical in wake of the allegations. 
"I have always wanted our animation studios to be places where creators can explore their vision with the support and collaboration of other gifted animators and storytellers," Lasseter said in a staff-wide email obtained by E! News. "This kind of creative culture takes constant vigilance to maintain. It's built on trust and respect, and it becomes fragile if any members of the team don't feel valued. As a leader, it's my responsibility to ensure that doesn't happen; and I now believe I have been falling short in this regard."
He continued, "I've recently had a number of difficult conversations that have been very painful for me. It's never easy to face your missteps, but it's the only way to learn from them."
An anonymous Pixar employee told The Hollywood Reporter that Lasseter was known for "grabbing, kissing, making comments about physical attributes."