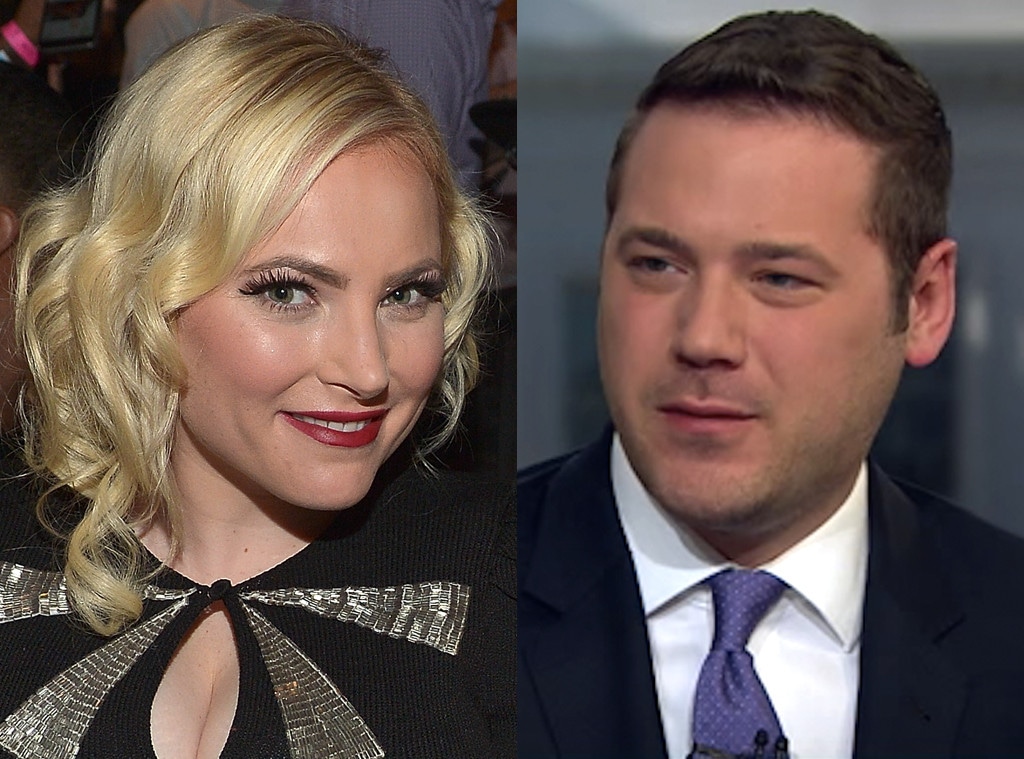 Charley Gallay/Getty Images for W Hollywood
This Thanksgiving week is turning into one Meghan McCain will never forget.
The View co-host and Ben Domenech got married Tuesday evening in Arizona, E! News confirms.
"Meghan McCain and Ben Domenech were married today at the McCain family lodge in Sedona, Arizona," a rep for McCain said in a statement to People. "The bride's father, Senator John McCain, gave her away and they were married by John Dickerson. Following the ceremony, McCain and Domenech celebrated with dinner and dancing surrounded by their family and close friends."
Fans of the couple were speculating that this could be a special holiday for the pair. In addition to Meghan being absent from The View this week, she also posted an Instagram hinting that wedding bells could soon be ringing.
"#AlmostTime," Meghan wrote on Instagram with a pair of slippers that read "I Do!"
Earlier this month, Meghan revealed on The View that she was engaged to The Federalist publisher for awhile and chose to keep it a secret for quite some time.
"We have been together for years and we have been engaged for a while and it was a secret," she shared with her co-hosts including Joy Behar, Whoopi Goldberg, Sunny Hostin and Sara Haines. "I was hoping to get married and people wouldn't find out, but people talk sometimes. And I love him very much and I'm very happy and, you know, we have been together, and everyone keeps asking me, like, 'How did you get engaged? How did you get engaged?' I'm, like, well, we were at the Mayo Clinic and my father had his scan and we got engaged because we decided to sort of celebrate life and celebrate being alive and all these things."
During a recent appearance on the ABC daytime series, Sen. McCain made it clear that he's also a fan of Meghan's leading man.
"He's a very fine man," he explained. "I'm very proud and very happy that they are so happy together. I think he's a fine man and I'm very pleased. We're going to have a very nice time together. Frankly, he's a little more conservative than I am."
And instead of documenting her journey to the altar, Meghan wanted to spread a message to young viewers that while getting married is nice, patience is key. 
"I never thought I would get married and I want the single girls out there to know that like, I don't consider this an achievement; it's just part of my life right now," Meghan explained. "Wait for the men who love strong women...don't settle for less. Don't settle for anything else."
Congratulations to the happy couple!