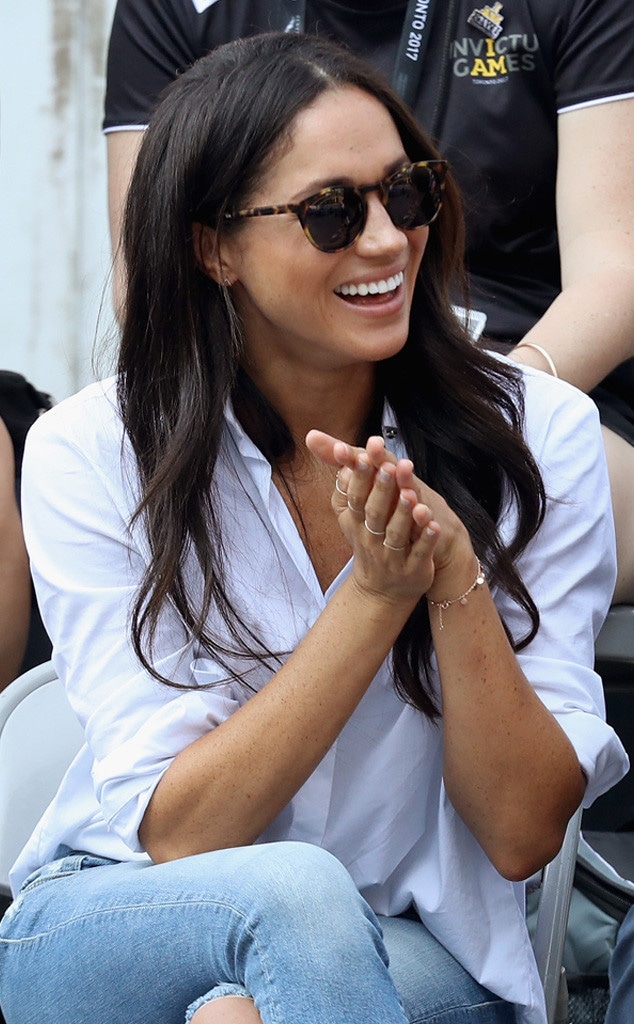 Chris Jackson/Getty Images for the Invictus Games Foundation
There's no doubt that Prince Harry's main squeeze, Meghan Markle, is known for her natural beauty. But she has one feature in particular that's inspiring more and more plastic surgery patients: her nose.
According to board certified plastic New York plastic surgeon Dr. Stephen T. Greenberg, MD, he's seen a significant uptick in requests for Markle's nose among his clientele.
"Patients started to coming to see me about six months ago requesting Meghan Markle's nose," he tells E! News. "As things between her and Prince Harry started to heat up, attention definitely followed."
"Today," he continues, "she is probably one of the top—if not the No. 1—request I get. Up until recently, the Kardashians were probably the most popular celebrity cosmetic requests."
What's so appealing about Meghan's nose in particular? Greenberg says patients are gravitating toward the refined appearance of it, specifically the straight nasal profile and the refined nasal tip. "Let's face it," he says. "She's gorgeous but she also comes across like the girl next door." 
Interestingly enough, it's not the most perfect nose by industry standards. Greenberg explains that from her profile, you can see that she has a slight hump. But, he says, "It also fits the strong definition of her overall facial appearance."
As for what patients can expect from Greenberg when they come in toting Markle's picture as inspiration? "My experience is always the same. I cannot take every patient's nose at the time of surgery and magically produce Meghan Markle's. My goal is to determine what it is about their current appearance that they dislike and what it is about their goal photo that they like and then have an honest conversation about what limitations there are, if any, in achieving the desired result. I will tweak a patient's cosmetic appearance to address their aesthetic concerns and help make the best version of you."
Still, he adds, there's no doubt about it: "The royal effect is real and it's strong when it comes to plastic surgery."