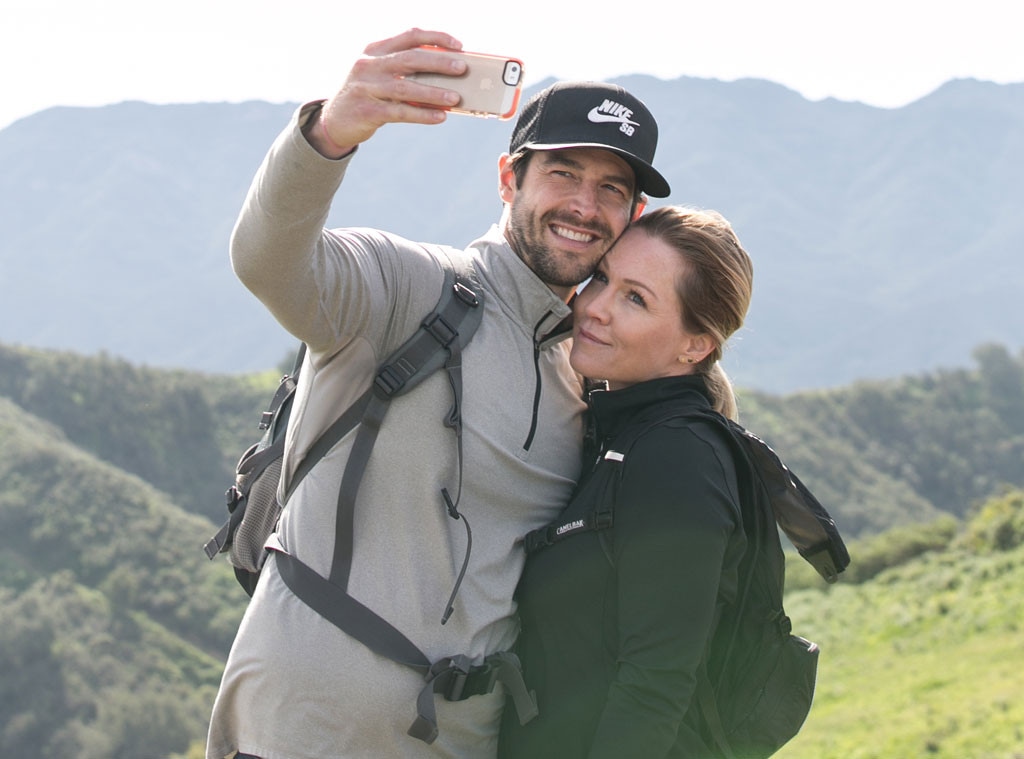 Ashley Streff /On behalf of Sky Ranch Fitness
Jennie Garth and Dave Abrams are taking some time to work on their relationship.
A source tells E! News that the couple is currently spending time apart and that "they are working on their marriage." The former Beverly Hills, 90210 actress and Abrams tied the knot in July 2015 just outside of Los Angeles, her rep confirmed to E! News at the time.
The couple went public with their relationship in Jan. 2015 and became engaged in April. Three months later, Garth and Abrams became husband and wife.
A source tells Us Weekly that Garth and Abrams "are still trying to make it work, but they haven't been living together. They love each other, but like every marriage, it takes work. Jennie is taking the time to focus on her girls and herself."
Garth has three children from her previous marriage to Peter Facinelli.
But Garth seems in good spirits, she spent her Monday with her former 90210 co-star Ian Ziering. 
"#90210 Reunion alert! Sipping coffee and catching up. Nothing better then spending time with friends that are family. Love you Jen!" Ziering captioned a selfie of the duo.