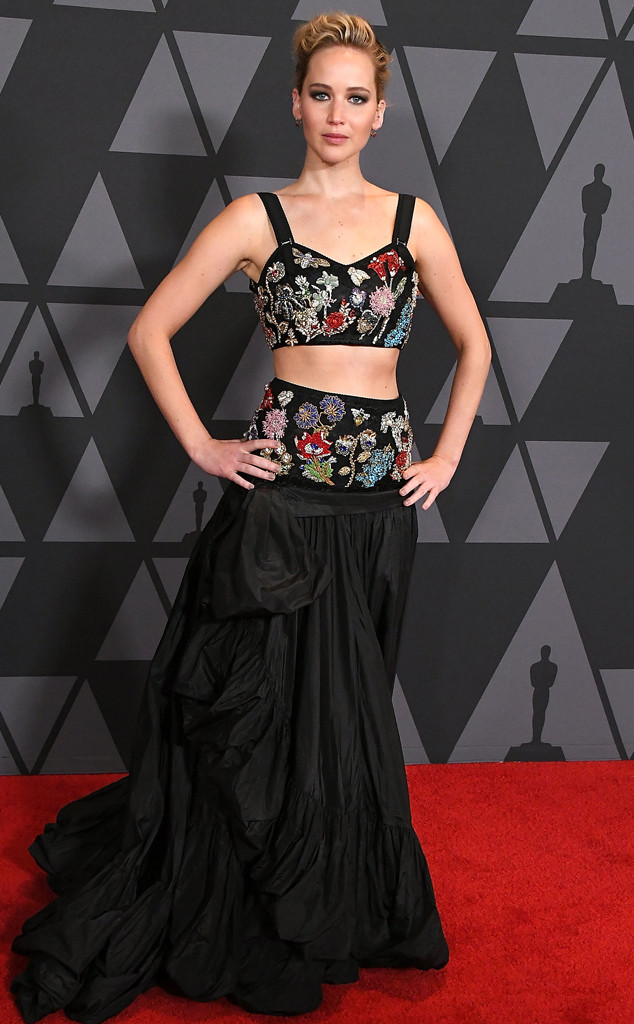 Steve Granitz/WireImage
Jennifer Lawrence is known for her candor, wit and ferocity of spirit.
The Oscar winner's revealing new interview with Scott Feinberg on The Hollywood Reporter's Awards Chatter Podcast is all of those things and more.
The movie star sat down for an intimate discussion on variety of topics that included her nude photo hack in 2014, her personal dealings with fallen movie mogul Harvey Weinstein and being body shamed to lose weight for a role.
In the podcast, the 27-year-old talked about the aftermath of having naked photos of her (and many other Hollywood actresses) splashed all over the Internet three years ago.
The Kentucky-born actress said, "When the hacking thing happened—it was so unbelievably violating that you can't even put into words. I think that I am still actually processing."