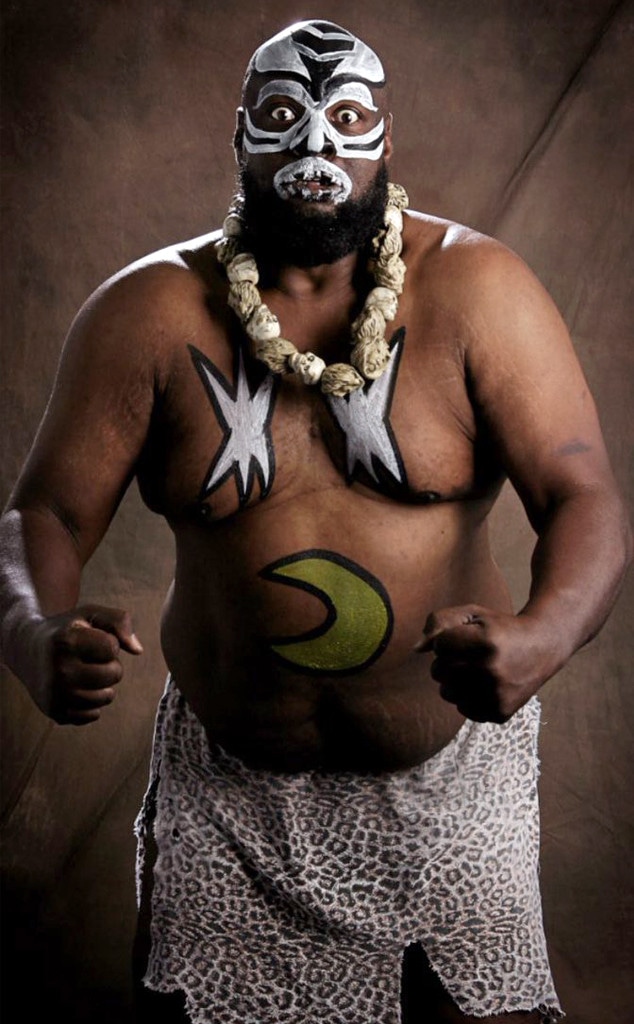 KamalaSpeaks/Twitter
Former WWE wrestler Kamala, also known as "The Ugandan Giant," is fighting for his health.
According to Pro Wrestling Sheet, the 67-year-old athlete is currently in the hospital and on life support following an emergency surgery.
The former WWE star, who was born James Harris, was first hospitalized on Sunday.
According to his stepdaughter Juanita James, however, Kamala is "showing signs of improvement."
"A lot of people has asked me for updates on James Harris status," she wrote on Facebook. "The Doctor said he's looking good this morning."
In a separate post from Sunday evening, Juanita asked for prayers from family, fans and strangers alike.
"FB friends and family please [pray] for my stepfather aka Kamala James Harris. Had emergency surgery this morning around 3am they didn't think he would make it out of surgery but God," she wrote. "He's on life support. His buddy Coco B Wear is here."
E! News has reached out to the WWE for any additional comment or updates.
According to reports, the former wrestler has battled numerous health problems over the years such as having both of his legs amputated.
Through it all, those in the WWE community have shared their fond memories of an athlete who made a name for himself in the community.
"He was the kind of guy you had nightmares about," longtime wrestling commentator Jim Ross told Bleacher Report. "But out of the ring, you couldn't find a more beautiful person."