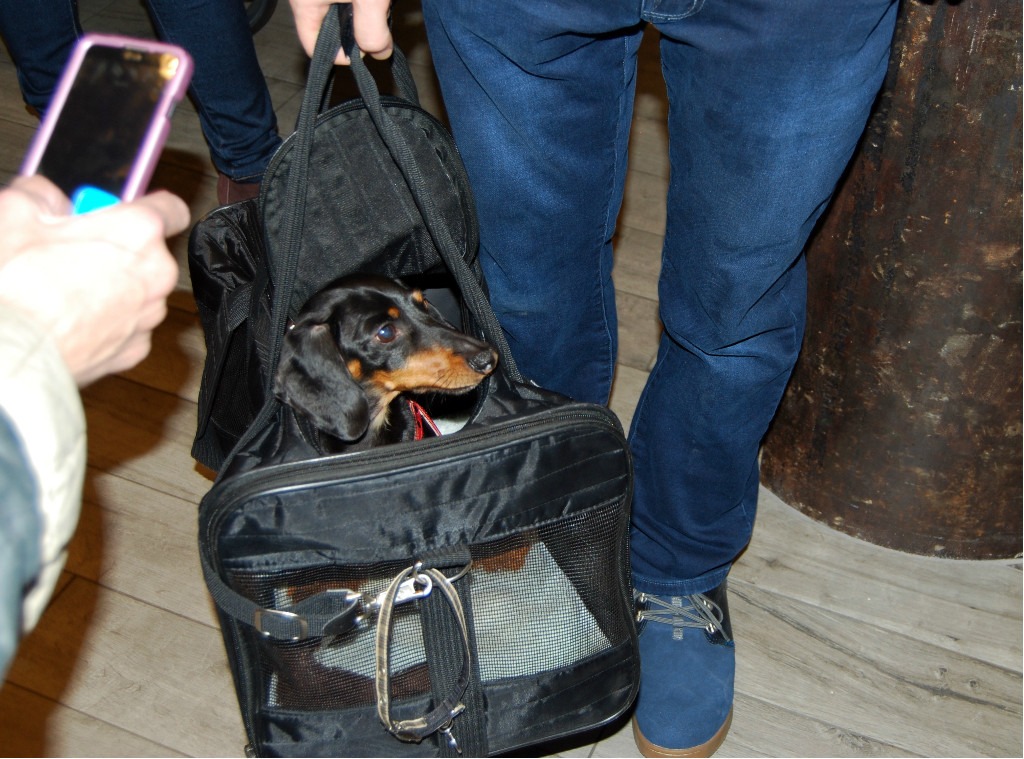 Courtesy Rebecca Macatee
Tuna, Toast and the world's most famous weenies all came together in one place this weekend—but it definitely wasn't at a diner.
Rather, these social media superstars were all in New York for Pet Con 2017, a two-day event featuring dozens of celebrity pet influencers (aka "petfluencers").
Just like conventions featuring humans, like Comic Con or CinemaCon, the weekend featured panels with Q&As, meet-and-greets, clothing boutiques, prize raffles and more. Foster Dogs NYC was on site with adorable canines looking for their new homes. Tails were wagging, "likes" were flying and a doggone good time was had by everyone—even the cats.
"Everybody's really gotten along great," Loni Edwards, a PetCon moderator and founder of The Dog Agency, told E! News exclusively. "We even have a cat and a hamster in the photo booth together right now!"
She wasn't kidding, either: A longhaired Syrian hamster named Magnus had an impromptu cuddle session with Pistachio.
"They just hung out and lounged," said Magnus' owner, Vicki. "Pistachio didn't try to eat him! Nobody killed each other. It was a beautiful moment."
There were many beautiful moments at PetCon with the famed four-legged stars. We even got a chance to chat with these awesome animals about the ups and downs of celebrity life, their ultimate career goals and what advice they would give to other aspiring petfluencers.
All of these pampered pets have loving homes and are really livin' the life now, but that wasn't always the case.
Many of the amazing, relentlessly photogenic animals in attendance were once rescues themselves and now use their platforms to promote pet adoption. Dr. Alice Weiss, a D.C.-based veterinarian and PetInsider consultant, is very happy to see this happening.
"The animal-human bond is really an amazing thing, and it comes in every color and form," Dr. Weiss told E! News. "And while we may think we're saving them, the animals are actually the ones enhancing our lives.
"There are real facts to what happens when you interact with an animal in terms of people's health. Cortisol levels go down, and certain hormones like oxytocin go up. You get this physiological reaction."
Animal ownership, of course, is a big responsibility that shouldn't be taken on lightly, so for those not quite ready to be pet parents themselves, following the lives of your favorite petfluencers online has its benefits, too.
"A lot of people can't have pets now," Dr. Weiss says, "so to have these social media interactions...that give you almost the same version of that physiological reaction is a really great thing."