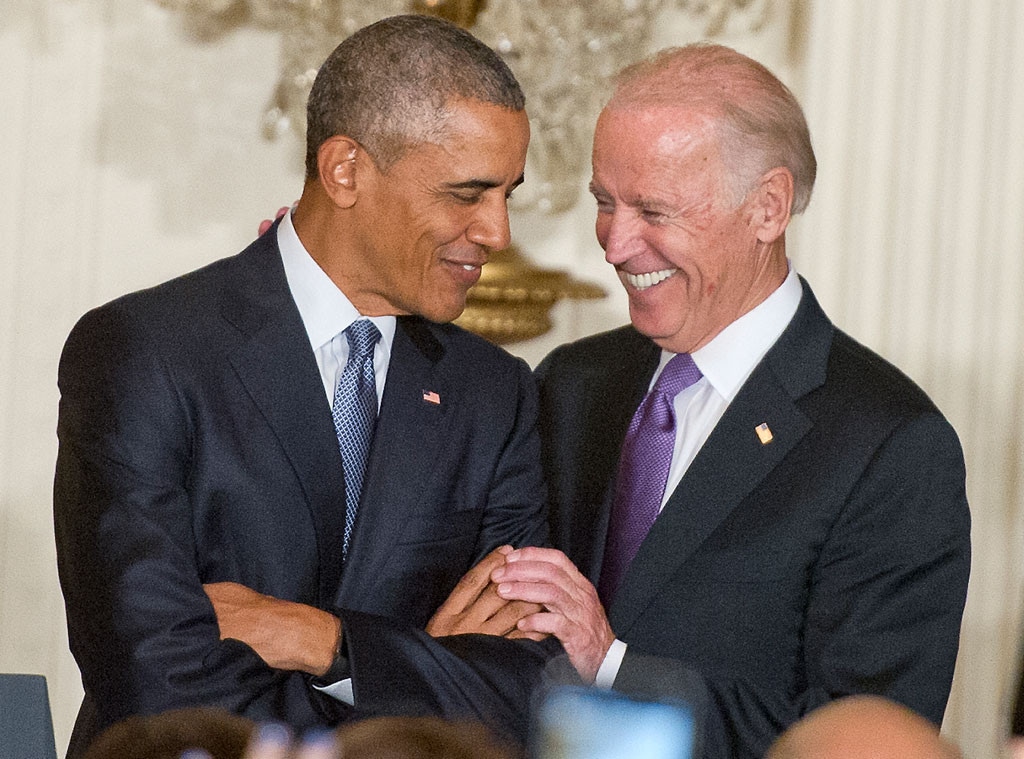 Ron Sachs/startraksphoto.com
Barack Obama just reminded us that his bromance with Joe Biden is still going strong.
The 44th commander in chief took to Twitter on Monday to share a hilarious birthday meme in honor of his former vice president's 75th birthday. The meme showed a picture of the former president giving an address with Biden behind him. It also contained the following message:
"ME: Joe, about halfway through the speech, I'm gonna wish you a happy birth--
BIDEN: IT'S MY BIRTHDAY!
ME: Joe." 
The former commander in chief then added, "Happy birthday to @JoeBiden, my brother and the best vice president anybody could have."
It's no secret that Obama and Biden developed a friendship during their time in the White House, and people would often capture snippets of their funny moments with memes. Obama even joked about their relationship in a comedic video for the 2016 White House Correspondents' Dinner—the last of his presidency.
For more celebrity news, watch E! News at 7 and 11 p.m.