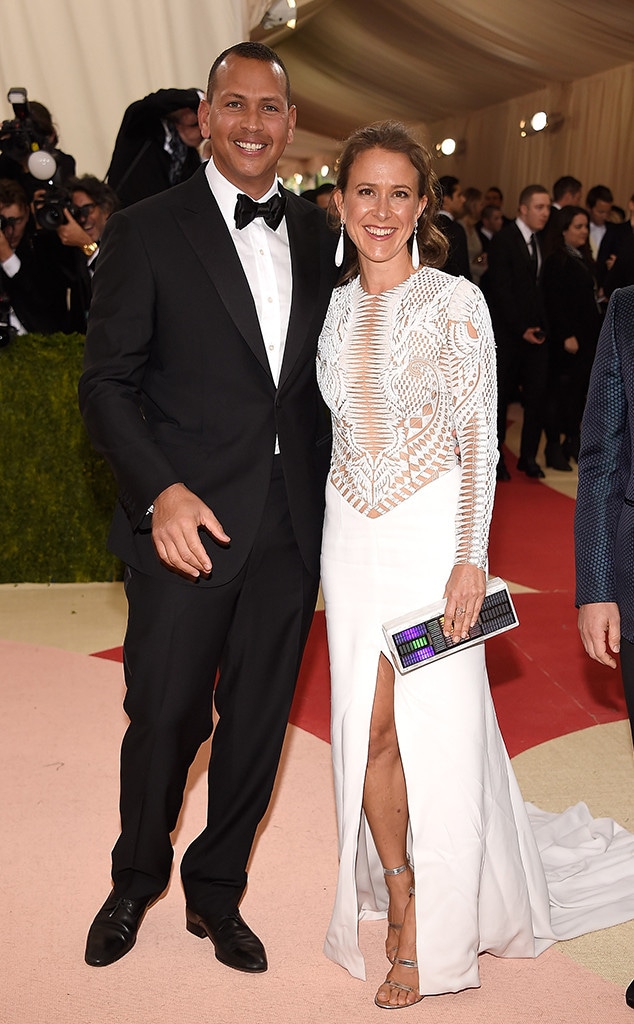 Kevin Mazur/WireImage
Well, it looks like there's no love lost between Alex Rodriguez and his ex-girlfriend, Anne Wojcicki's family.
The 23andMe co-founder dated the former baseball stud for most of 2016, but the entrepreneur's mother, Esther Wojcicki, knew they'd never last.
In a New York Times piece covering Anne, there was no surpassing the topic of her relationship with A-Rod. Though Anne remained positive in recalling their romance, Esther wasn't afraid to reveal her true feelings about him.
"I liked A-Rod, he was a very nice man," Esther said. "He seemed to be genuinely in love with Anne. But I right away figured out this was a mismatch. He had no academic background. We couldn't have an intellectual conversation about anything."
She continued, "His main interest in life was something that none of us had ever focused on, which was baseball. He could park himself in front of a TV and watch baseball for 10 hours a day. He wasn't even sure he wanted to go on the yacht with Anne because the TV might not be working."
Esther even sent her wishes to A-Rod's current girlfriend, Jennifer Lopez.
Katch International/REX/Shutterstock
"I wish J-Lo all the luck in the world," she continued. "We couldn't go anywhere with [Alex]. If we went to Target to look for clothes for the kids, all of a sudden we'd be looking around, and people would be saying, 'We just want a selfie with A-Rod.' He can't walk across Central Park. He has to take a cab. That will work better with J-Lo because she's like, 'Take a picture of me anytime.'"
Anne even joked about her mother's thoughts on Alex.
"When I started dating Alex, my mom was like, 'What's an A-Rod?'" she recalled. "I was like, 'Mom, that's his name.'"
But all jokes aside, Anne said her cultural collision of a romance with Alex was "really fun."
"Alex is a really sweet guy. He's a smart guy. He's a good person," she explained. "Alex lives in this world of cash-flow businesses, and Silicon Valley lives in this world of the potential of the future. So it was actually kind of a really fun conversation."