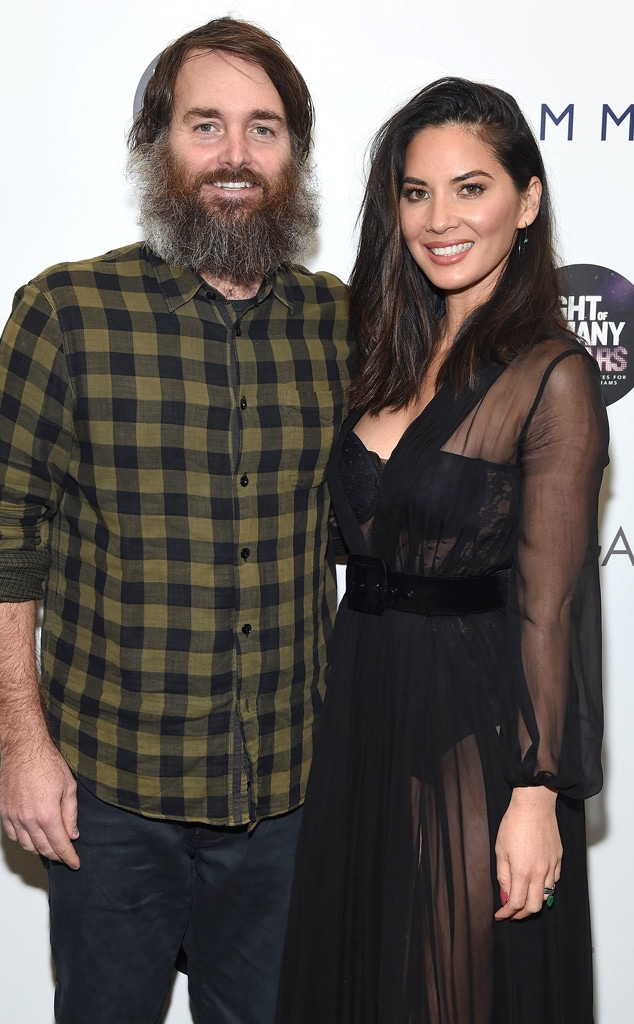 Gary Gershoff/Getty Images
Olivia Munn and Will Forte had themselves a fun night on Saturday.
Early in the evening, the X-Men actress and SNL alum attended HBO's Night of Too Many Stars: America Unites for Autism Programs event. They walked the carpet and posed for photos together. Inside the event, they appeared on stage separately to present.
Around 11 p.m., Munn posted on Instagram Stories images and videos from the fundraiser. One photo showed her and Forte riding down an escalator.
"#WillForte didn't want my dress to get sucked into the escalator and kill me," she wrote. "Such a gentleman."
Another pic shows her and Forte hanging out with a group of friends.
"SKWAD," she wrote. 
Later in the night, Munn and Forte were spotted exiting the Vandal nightclub, a source told E! News. They got into the same SUV and were later spotted entering a hotel together around 5 a.m.
The eyewitness said that Munn was seen at the hotel's front desk, while Forte stood a few feet behind her. They walked to the elevator together. The two had no luggage.
The stars have not commented on their night out.
Munn and Forte have hung out before; In 2013, they were photographed walking together at Late Night host and fellow SNL alum Seth Meyer's wedding in Martha's Vineyard.
In 2010, they presented together at Comedy Central's Night of Too Many Stars: An Overbooked Concert for Autism Education event and wore matching bandage dresses onstage.