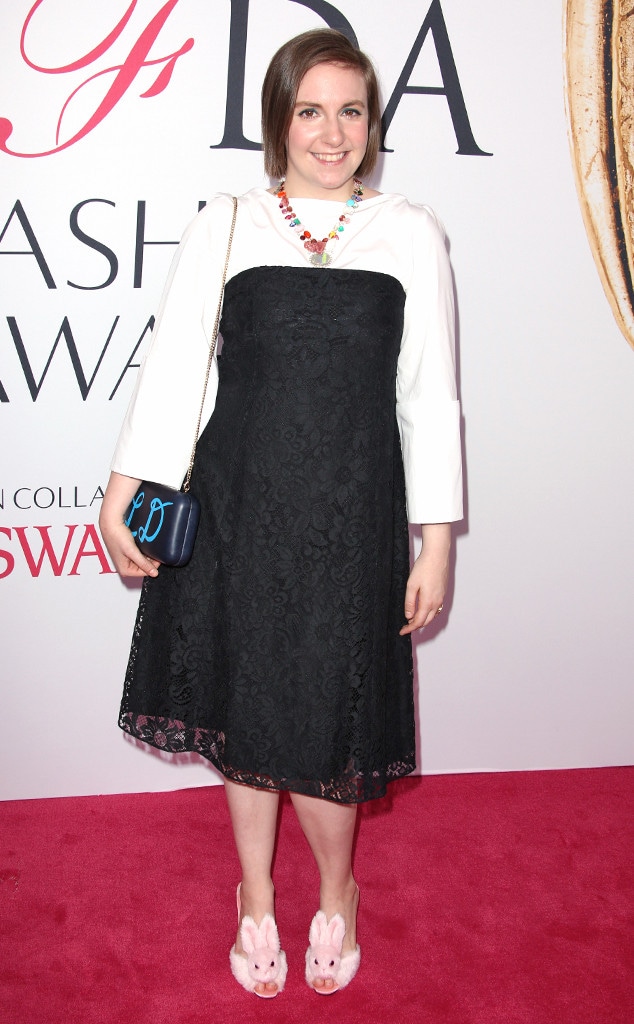 REX/Shutterstock
Lena Dunham is used to causing a stir on social media, but the past couple days may have been more than the Girls creator, star and writer bargained for...
On Saturday, Dunham issued an apology after taking to social media the day before to defend a former Girls writer Murray Miller after TheWrap reported that actress Aurora Perrineau had gone to police in Los Angeles on Friday and accused the writer of raping her in 2012 when she was 17 years old.
The day before, the controversial star caused some intense Internet ire after defending Miller and seemingly attacking the accuser, who is the daughter of Lost star Harold Perrineau.
But on Saturday, Dunham backpedaled on her and Jenni Konner's joint statement from Friday voicing their public support of Miller, sharing a remorseful post.
Dunham wrote, "As feminists, we live and die by our politics, and believing women is the first choice we make every single day when we wake up. Therefore, I never thought I would issue a statement publicly supporting someone accused of sexual assault, but I naively believed it was important to share my perspective on my friend's situation as it has transpired behind the scenes over the last few months."
The lengthy apology continued, "I now understand that it was absolutely the wrong time to come forward with such a statement and I am so sorry. We have been given the gift of powerful voices and by speaking out we were putting our thumb on the scale and it was wrong. We regret this decision with every fiber of our being." 
"Every woman who comes forward deserves to be heard, fully and completely, and our relationship to the accused should not be part of the calculation anyone makes when examining her case," she said. "Every person and every feminist should be required to hear her. Under patriarchy, 'I believe you' is essential. Until we are all believed, none of us will be believed. We apologize to any women who have been disappointed."
On Friday, Dunham and Konner released a very different statement via The Hollywood Reporter in defense of their friend, writing, "While our first instinct is to listen to every woman's story, our insider knowledge of Murray's situation makes us confident that sadly this accusation is one of the 3% of assault cases that are misreported every year."
They added, "It is a true shame to add to that number, as outside of Hollywood women still struggle to be believed. We stand by Murray and this is all we'll be saying about this issue."
"Mr. Miller categorically and vehemently denies Ms. Perrineau's outrageous claims," attorney Don Walerstein said in a statement to The Hollywood Reporter. "After being contacted several weeks ago by lawyers who — on Ms. Perrineau's behalf — sought substantial monetary damages from him, Mr. Miller's legal team gathered overwhelming evidence directly contradicting these false and offensive claims."
The statement continued: "Only after her demands for money were rebuffed did Ms. Perrineau go to the police. Mr. Miller looks forward to sharing all evidence and information with any and all authorities seeking the truth in this matter."