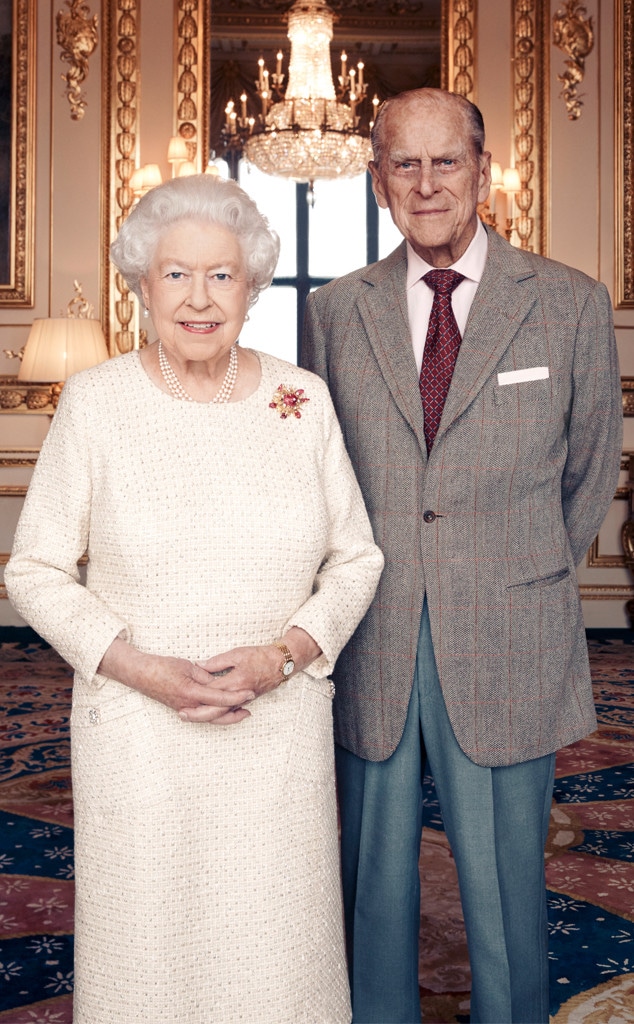 MATT HOLYOAK/CAMERA PRESS
Their platinum wedding anniversary is fast approaching!
In honor of the upcoming 70th wedding anniversary of Queen Elizabeth II and Prince Philip Buckingham Palace released new royal portraits to mark the momentous occasion on Nov. 20.
On Nov. 20, 1947, Princess Elizabeth, 21, and Philip Mountbatten, 26, were wed at Westminster Abbey in London. Seventy years later, Queen Elizabeth and the Duke of Edinburgh are 91 and 96 years old (respectively) and have been married longer than any other royal couple.
The new portrait, taken by British photographer Matt Holyoak earlier this month, shows Elizabeth II and Prince Philip standing in the White Drawing Room at Windsor Castle. For the official image, the monarch opted to wear the cream dress by Angela Kelly, along with a yellow gold, ruby and diamond "Scarab" brooch, designed by Andrew Grima and gifted to the couple in 1966.
Seven decades ago, the couple had a headline-making wedding ceremony in front of 2,000 invited wedding guests. The nuptials were recorded and broadcast by BBC Radio to 200 million people around the globe. 
It is reported that the royal couple received over 2,500 wedding presents and around 10,000 telegrams congratulating them on their nuptials.
The royals have four children, Charles, Prince of Wales, Anne, Princess Royal, Prince Andrew, Duke of York, Prince Edward, Earl of Wessex.
Check out their royal union in pics...
Watch Daily Pop weekdays at 12:30 p.m., only on E!