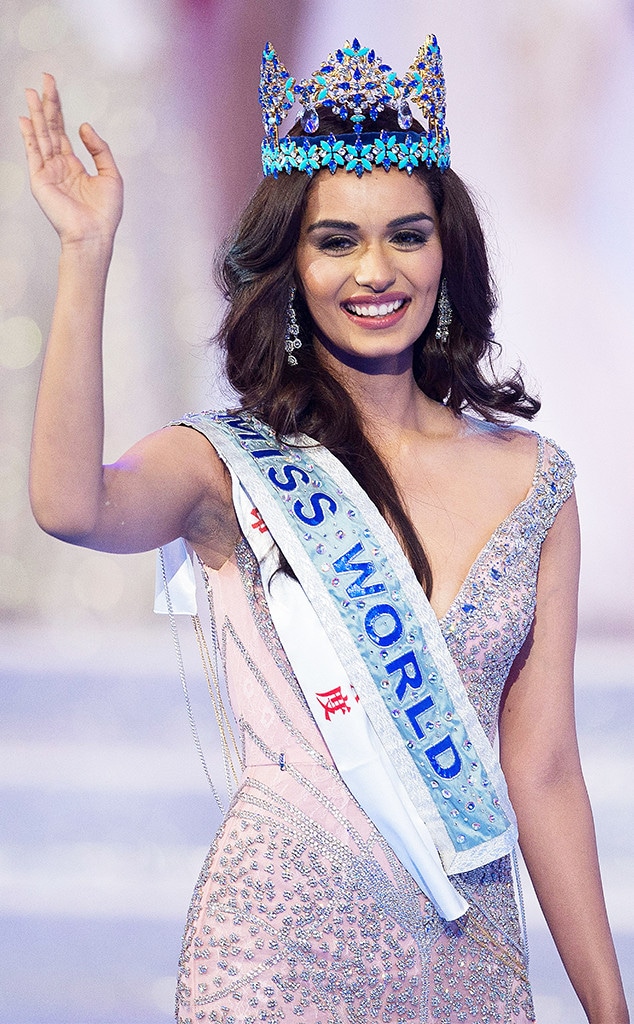 Getty Images
And the winner of the 2017 Miss World pageant is...Miss India Manushi Chhillar.
Stephanie Hill, Miss England, was the first runner up and Miss Mexico Alma Andrea Meza Carmona was second runner up in the 67th Miss World contest. 
It is estimated 126 women from all around the globe took part in the pageant which occurred in the Sanya, China. But only one lucky lady could walk away with the crown, which eventually went to a 20-year-old medical student from Haryana, India.
Stephanie Del Valle, the last year's Miss World winner from Puerto Rico, presented the honor at the Sanya City Arena.  
The big win for Miss India comes after the country's 17-year dry spell in the pageant. In 2000, Quantico star Priyanka Chopra won the crown.
The TV and film star took to Twitter to congratulate Chhillar, writing, "And we have a successor!Congratulations @ManushiChhillar on becoming #MissWorld2017. cherish and learn, and most importantly enjoy it. Bravo."
Chhillar is the sixth Indian woman to win the coveted title. Reita Faria was the first, claimingt the title back in 1966. Film star Aishwariya Rai Bachchan won in 1994, Diana Haydon in 1997, Yukta Mookhey in 1999 and Chopra in 2000.
During the final five question and answer section, Chhillar was asked which profession she believes deserved the highest salary.
According to Economic Times, she said, "I think a mother deserves the highest respect and when you talk about salary it's not always about cash but I feel it's the love and respect that you give to someone. My mother has always been the biggest inspiration in my life."
She added, "All mothers sacrifice so much for their kids. So, I think it is the job of a mother that deserves the highest salary."
We bet her mom liked that one!
Check out more moments from the 2017 World Pageant...
Watch Daily Pop weekdays at 12:30 p.m., only on E!