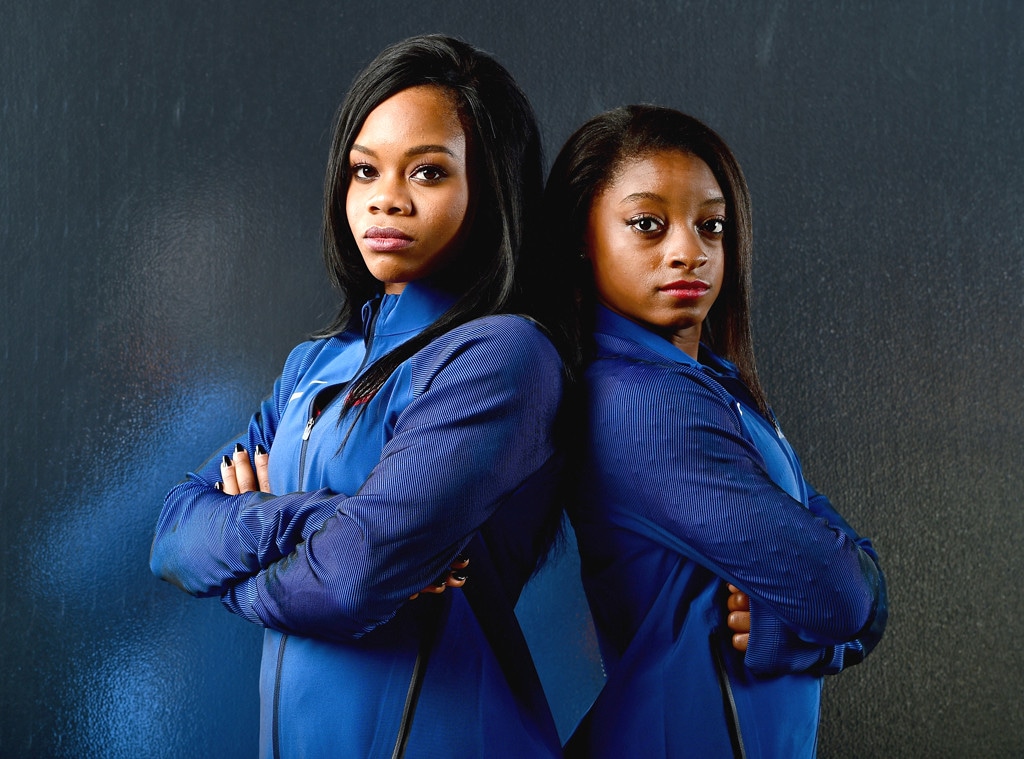 Harry How/Getty Images
The final five may be turning into the fractured five.
Earlier today, Aly Raisman took to social media and shared a message about supporting women who could be victims of sexual abuse.
"Just to be clear…Just because a woman does a sexy photoshoot or wears a sexy outfit does not give a man the right to shame her or not believe her when she comes forward about sexual abuse. What is wrong with some of you? AND when a woman dresses sexy it does not give a man the right to sexually abuse her EVER," she wrote on Twitter. "Women are allowed to feel sexy and comfortable in their own skin, in fact I encourage you all to wear what you feel good in. I will not put up with any woman or girl being shamed for wanting to wear a skirt, dress, etc. I do not tolerate it. Are we clear?"
Aly concluded, "Oh and one more thing. STOP VICTIM SHAMING. It is because of you that so many survivors live in fear."
Team USA Gymnast Gabby Douglas decided to weigh in on the conversation. Her response, however, may surprise some.
"However it is our responsibility as women to dress modestly and be classy," she wrote while quoting Aly's message on Twitter. "Dressing in a provocative/sexual way entices the wrong crowd."
The message didn't sit well with teammate Simone Biles who decided to send her support to Aly online.
"Shocks me that I'm seeing this but it doesn't surprise me... honestly seeing this brings me to tears bc as your teammate I expected more from you & to support her," Simone wrote to Gabby. "I support you Aly & all the other women out there! STAY STRONG."
Gabby would later clarify her message when replying to a follower. "U misunderstood me. Not blaming the victim at all," she explained. "No man should look at any woman that way." The athlete also added, "I didn't correctly word my reply & i am deeply sorry for coming off like i don't stand alongside my teammates. regardless of what you wear, abuse under any circumstance is never acceptable. i am WITH you. #metoo." 
In her new book Fierce: How Competing for Myself Changed Everything, Aly accuses former USA Gymnastics team doctor Larry Nassar of sexually abusing her.
After the allegations were made, E! News reached out to the doctor for a response. His attorney said he was unable to comment, due to a gag order in his criminal trial. He currently faces 22 counts of first-degree criminal sexual conduct, but has denied the allegations and has pled not guilty to the assault charges.
Aly says she is now "determined to work towards real and meaningful change."