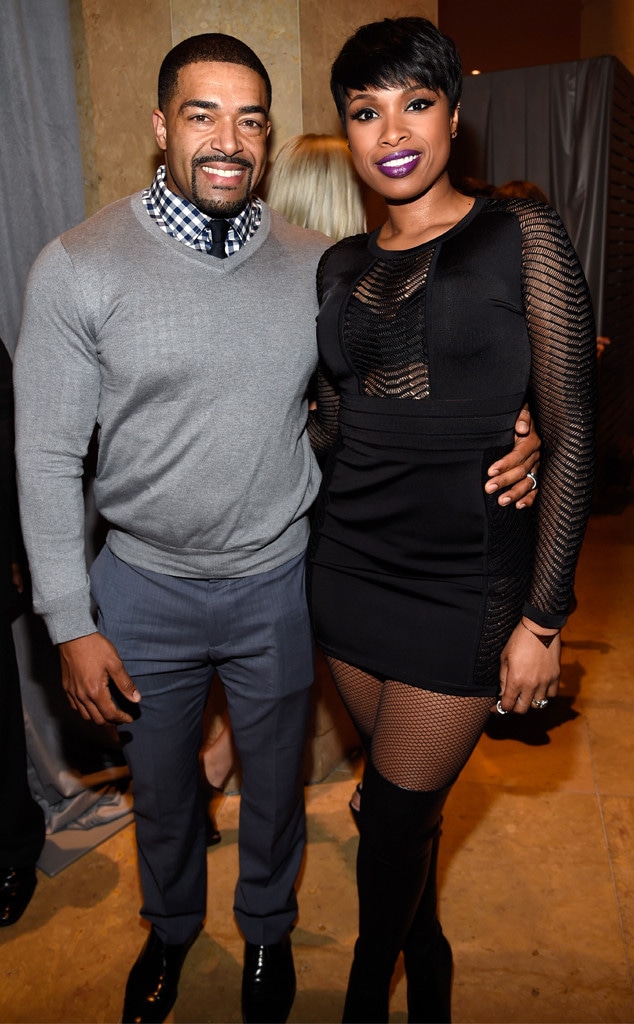 Kevin Mazur/WireImage
Jennifer Hudson may not have her fairytale ending with David Otunga after all.
The couple have broken up and ended their relationship after 10 years, E! News confirms.
"[They] have been in the process of ending their relationship for a number of months," Jennifer's rep tells E! News. "Today, Jennifer requested and received a protective order against her ex-fiancé. Jennifer's actions are solely taken in the best interest of their son. Please respect her privacy at this time."
David's attorney would also release a separate statement to E! News.
"David Otunga has been trying to negotiate the terms of an amicable parenting agreement with Ms. Hudson for several weeks now. However, when it became apparent to Ms. Hudson that Mr. Otunga would be the parent granted residential care of the child, as a result of Mr. Otunga being the child's primary caregiver while Ms. Hudson pursues her career all over the world, Ms. Hudson decided to file a meritless Petition for Order of Protection in an effort to gain an unfair advantage in the custody dispute," Tracy Rizzo explained. "As a result of Mr. Otunga's career in the WWE, Ms. Hudson felt that she could give an award winning performance in court to portray herself as the victim. Mr. Otunga has never abused or harassed Ms. Hudson or their son, and it is unfortunate, especially in today's climate, that she would feel the need to make these false allegations against him. Mr. Otunga looks forward to his day in court and in being awarded the residential care of the parties' only child."
Jennifer and David are parents to an eight-year-old named David Daniel Otunga Jr.
Fans of the couple remember when the former pro wrestler proposed to Jennifer in September 2008 after less than a year of dating. And while the couple rarely talked about wedding plans, the pair appeared to be a strong Hollywood couple.
"I'm not in a hurry. He's not going anywhere," Jennifer previously told Ellen DeGeneres when asked about saying "I Do." That doesn't mean the thought hasn't crossed her mind. 
After attending Ciara and Russell Wilson's wedding in Italy, the Oscar winner admitted that the event caused her to imagine her very own special day. "It's been a thought obviously," she told Essence magazine in August 2016. "After being at Ciara's wedding, I'm like, OK. I don't know, it inspired something. I just loved her dress. It was so beautiful. So that made me say, OK, all [of] my friends and peers are married now. You know what I mean?"
And when sitting down with Oprah Winfrey for Oprah's Next Chapter, the pair couldn't help but show off their affection for one another when expressing their desire to have more kids.
"We definitely want to have at least one of each," David shared. Jennifer added, "That is the next part of my dream and goal."
People first reported news of the couple's split.