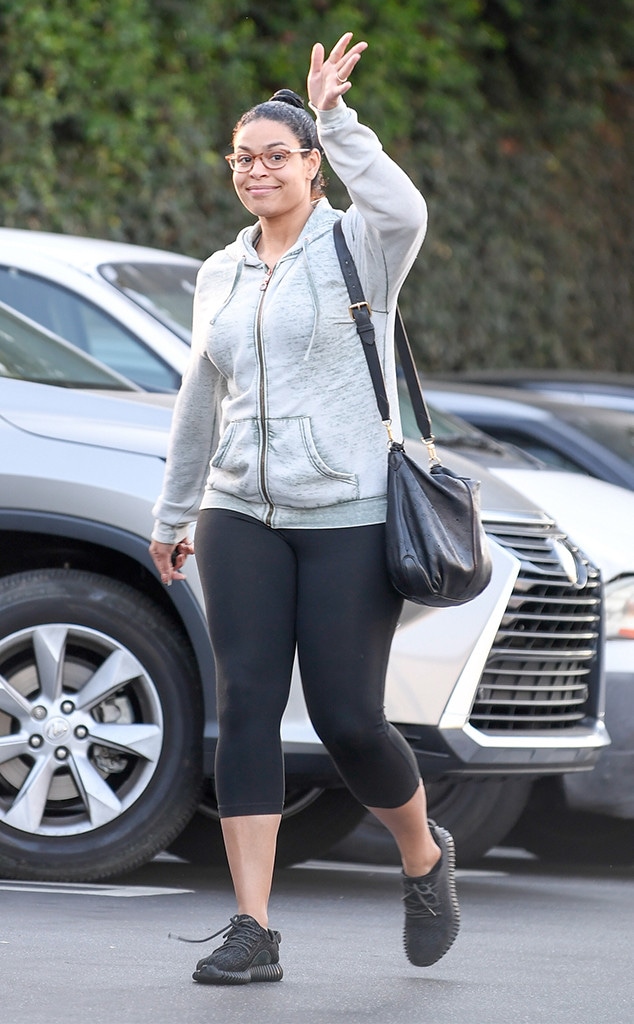 TheMegaAgency.com
Jordin Sparks is going to be a mom!
The 27-year-old singer and actress revealed earlier this week that she secretly married 25-year-old aspiring model Dana Isaiah over the summer on July 16.
And on top of that exciting announcement, Sparks also revealed they're expecting their first child together!
On Wednesday, one day after making the announcement, Sparks was spotted out and about in Los Angeles.
A glowing Sparks can be seen in the photo above giving a wave to photographers while sporting a zip-up jacket, leggings and Yeezys while running errands.
Earl Gibson III/WireImage
Sparks and Isaiah eloped four months ago today while on vacation with a small group of friends in Hawaii. 
"He's been like, 'I want to shout it from the mountain tops!'" Sparks shared with People.
She continued, "We're really proud to be married to each other and to be celebrating this."
Sparks has yet to reveal the sex of their first child, but she did tell the magazine that she's "extremely grateful" for this time in her life.
"This is the best part so far because I have [Dana] and I have this little one and I have a new family," she said. "I'm the most content I've ever been in my life."
The couple will welcome their first child in the spring of 2018.