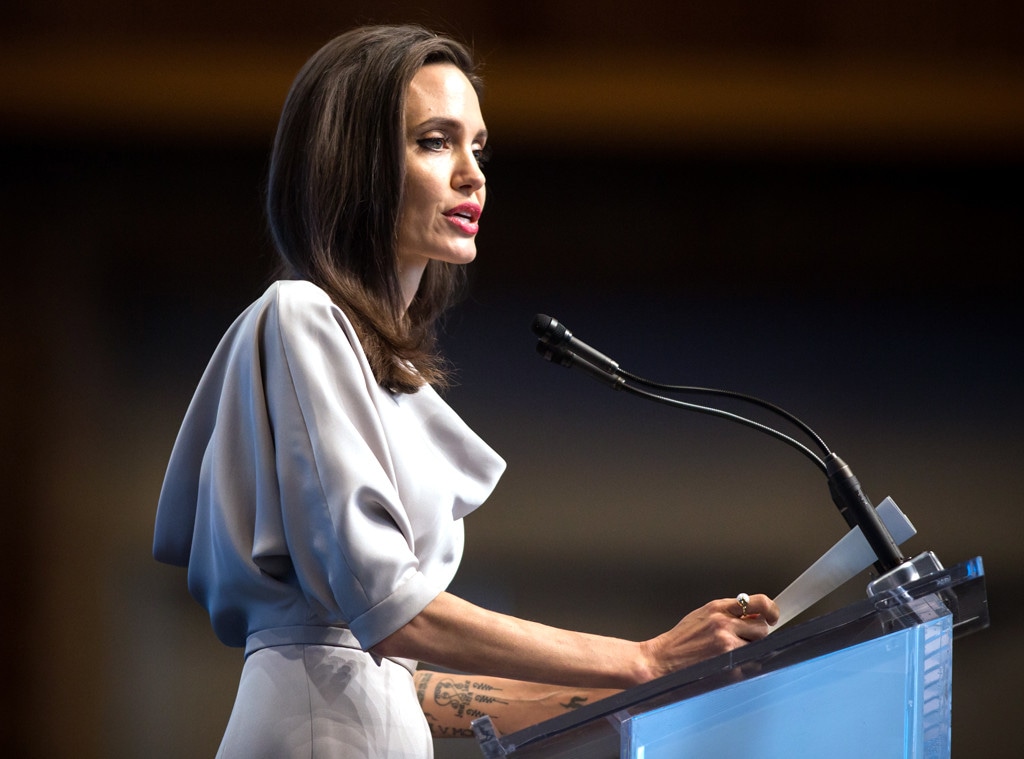 Ben Nelms/Bloomberg via Getty Images
Angelina Jolie is urging United Nations peacekeepers to crack down on sexual violence.
While attending the U.N. Peacekeeping Defense Ministerial Conference in Vancouver, the actress and philanthropist delivered her keynote address.
During the powerful speech, Angelina couldn't help but reference the sexual misconduct allegations in and around Hollywood.
"Sexual violence is everywhere – in the industry where I work, in business, in universities, in politics, in the military, and across the world," she said according to People. "All too often, these kinds of crimes against women are laughed off, depicted as a minor offense by someone who cannot control themselves, as an illness, or as some kind of exaggerated sexual need."
She added, "But a man who mistreats women is not oversexed. He is abusive."
Angelina went on to call sexual violence a "critical obstacle" to achieving women's equal rights.
"It is cheaper than a bullet, and it has lasting consequences that unfold with sickening predictability that make it so cruelly effective," she shared.
Back in October, Angelina was interviewed by The New York Times where she claimed Harvey Weinstein made unwanted sexual advances toward her in a hotel room during the release of her 1998 film Playing By Heart.
"I had a bad experience with Harvey Weinstein in my youth, and as a result, chose never to work with him again and warn others when they did," she said in an e-mail to the publication. "This behavior towards women in any field, any country is unacceptable."
Harvey's spokesperson later said in a statement, "Any allegations of non-consensual sex are unequivocally denied by Mr. Weinstein. Mr. Weinstein has further confirmed that there were never any acts of retaliation against any women for refusing his advances."