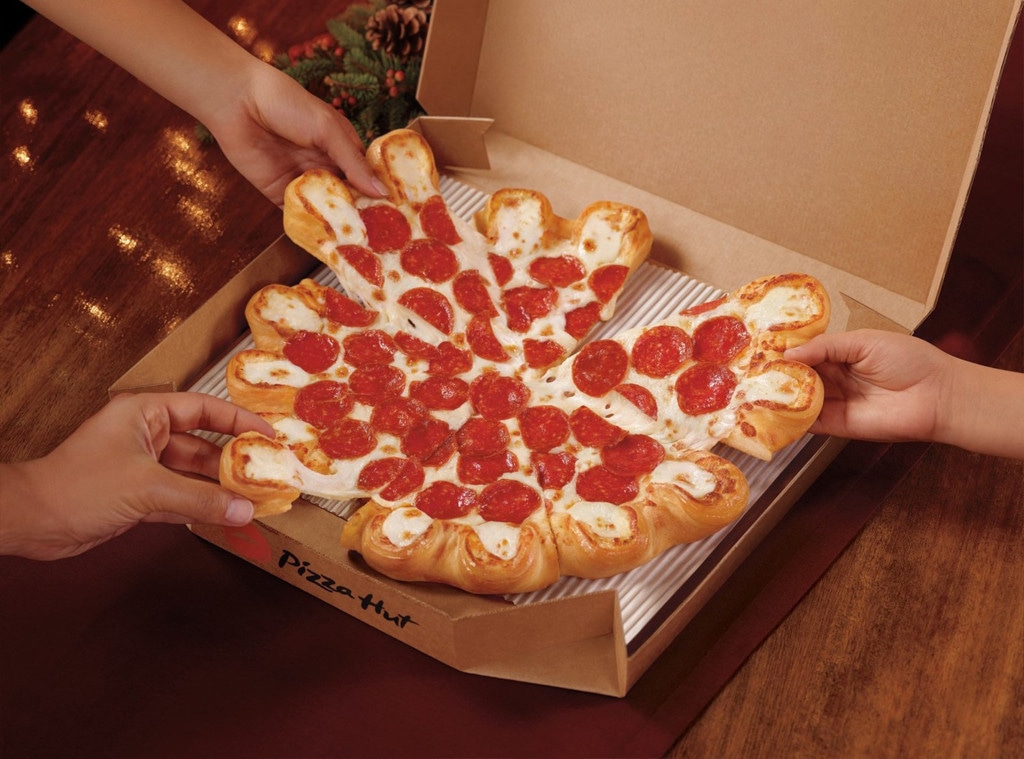 Courtesy of Pizza Hut
Christmas comes early for cheese lovers with the addition of the Ultimate Cheesy Crust Pizza to the Pizza Hut menu.
Pizza fanatics can now feast on a large one-topping pizza filled to the brim with a delicious five-cheese blend of mozzarella, provolone, fontina, white cheddar and asiago.
(Fair warning—this cheesy-goodness is only available for a limited time.)
The official Instagram for the chain describes the comfort food as having "16 pockets overflowing with a 5 cheese blend," optimizing the amount of room for the gooey cheese.
The Vice President of Brand Marketing and Consumer Insights for the company, Zipporah Allen said in a statement, "The Ultimate Cheesy Crust Pizza is the perfect addition to upcoming holiday festivities, because we believe there are no better times than those shared over a fun and delicious meal together."
In continuing with the holiday spirit, Pizza Hut will also be giving away Pizza Hut merch' to lucky pizza lovers across the country.
The winners will receive a, "'Tis the Cheese'n Holiday Starter Package," which includes pizza themed sweaters and beanies, pizza holiday cards, a pizza mug, pizza string lights and a pizza blanket.
For fans hoping to rep their very own pizza themed swag, you can enter the sweepstakes by, "tweeting the pizza slice emoji + gift emoji and the hashtag #TisTheCheesen and mentioning @PizzaHut on Twitter."
Would you order Pizza Hut's newest delicacy? Sound off in the comments!