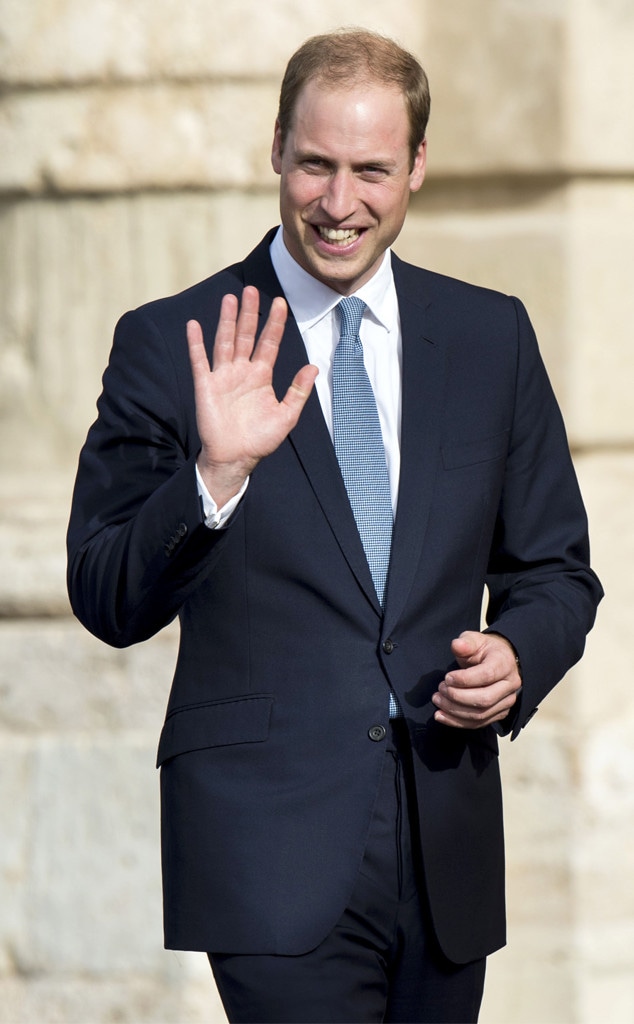 Mark Cuthbert/UK Press via Getty Images
Prince William is fed up with cyberbullying and now has a plan to end it.
The 35-year-old Duke of Cambridge has launched a national action plan to tackle cyberbullying in the UK which aims to reach "every 11-16 year old in Britain" and "to empower them to stop cyberbullying," a Kensington Palace statement says.
"The internet has opened our world to exciting opportunities, giving young people a view of the world their parents could only dream of," the statement adds. "But with it has come a new ferocity to bullying that can follow a child wherever they go. Cyberbullying is a serious threat to happy, healthy childhoods and in the most serious cases can ruin lives."
The plan was created by The Royal Foundation's Taskforce on the Prevention of Cyberbullying which is made up of the UK's leaders in media and tech—including Facebook, Twitter and Snapchat—children's charities, parents and a panel of young people with the task of "creating a safer and more supportive life online."
One of The Royal Foundation's solutions to this task is an internet code of conduct called 'Stop, Speak, Support' which encourages young people to think more critically about what they see online and to speak out against online harassment.
"'Stop, Speak, Support' provides simple steps for children and teenagers who witness cyberbullying to follow," said Taskforce Charity Partner, Peter Wanless. "With an emphasis on encouraging their peers to speak out and seek help from either a trusted adult or Childline, because bullying doesn't go away on its own." 
The initiative also works with social media firms, such as Facebook and Snapchat, to ensure that they increase "education and awareness about cyberbullying", have a "clear and transparent" process to report bullies, "[adapt] their platforms to provide direct access to support when bullying strikes" and provide "clear explanations of the consequences of misconduct online."
From November 2017 to May 2018, the campaign will run a "Pilot Period" in which Facebook and Snapchat will provide and evaluate an emotional support platform to its users, including self-help content and one-to-one counseling.
And while this action plan is a step in the right direction for the cyber world, independent advisor to the Taskforce—Baroness Dido Harding—noted that there is much more to do.
"The emotional support pilot and national campaign are significant steps forward but we are a long way from delivering what children themselves are asking for so that the design and functionality of social media platforms meets their safety needs," said Harding. "Whilst celebrating the steps forward, we should see this as a step in the right direction rather than the end of the journey."
And what an incredible journey it is—as if we needed another reason to love the royal family.