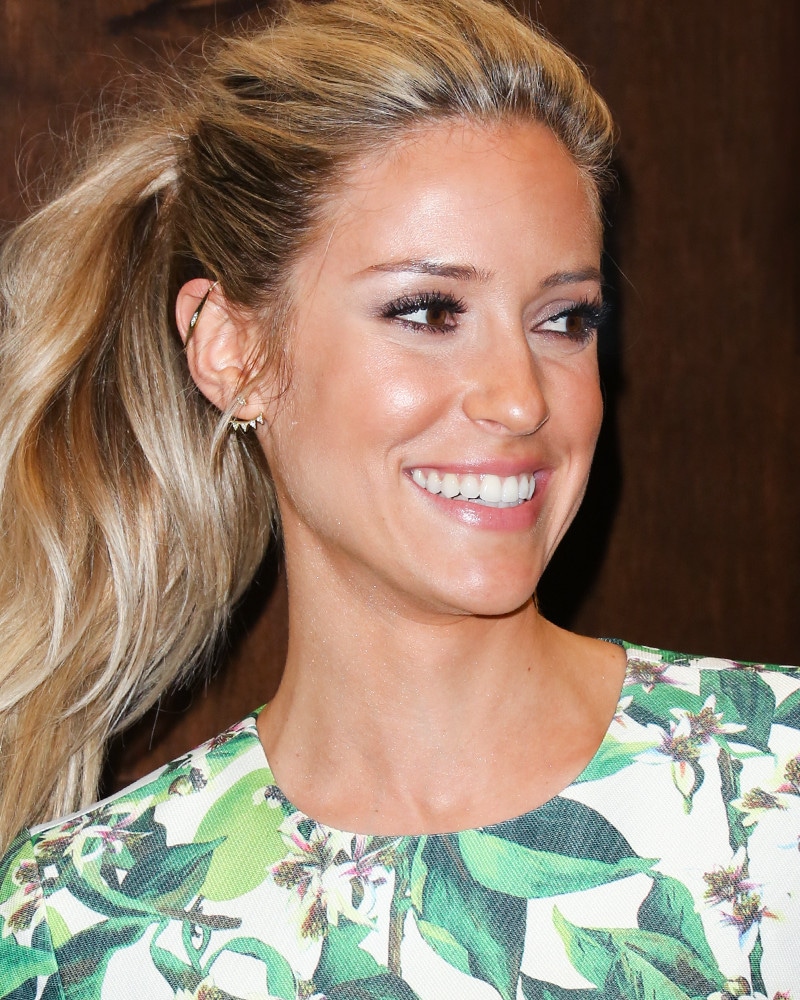 Paul Archuleta/FilmMagic
Is your ponytail lacking luster and volume?
Even if you don't have much time, there's a simple way to get a Kristin Cavallari-level ponytail. It doesn't take more products or much skill, just a little reverse thinking. Instead of combing your hair away from your scalp (per usual), combing your hair towards your scalp creates volume and texture. The popular technique is called "backcombing," and it's the answer to your droopy ponytail.
For Kristin's loose wavy ponytail, start your routine by curling your hair, then loosen the curls with a wide tooth comb, prior to placing hair in a ponytail. For an edgier look, start with straight hair and apply a texturizing product. 
Ready for an easy, fast holiday go-to? Follow PRIV hairstylist Robby LaRiviere's steps for the voluminous ponytail below!