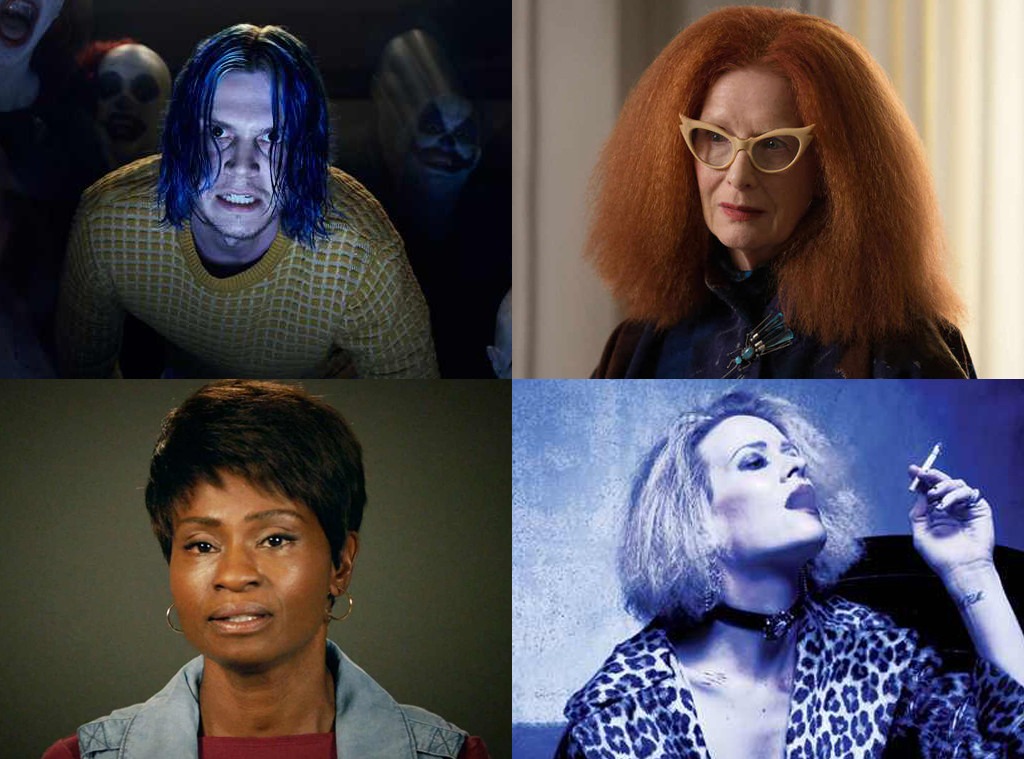 FX
Over the course of seven installments, American Horror Story has introduced the world to all manner of crazy characters, from witches to vampires to insane cult leaders and everything else in between. And we do mean, everything.
Now that American Horror Story: Cult has come to its conclusion (with nary a supernatural being in sight, to boot!), the time is right to revisit our roundup of all the main actors in Ryan Murphy's troupe who've performed multiple characters over the years and update our ranking. Yes, that means Sarah Paulson, Evan Peters, Cheyenne Jackson, Frances Conroy and, of course, Jessica Lange—as well as newbies to the list, Adina Porter and Chaz Bono—and their characters from Murder House, Asylum, Coven, Freak Show, Hotel, Roanoke and Cult.
Which Paulson character reigns supreme? And which among Peters' leads the pack? Read on to find out!
Did the right Sarah Paulson character come out on top? How about our choice for top Evan Peters role? Sound off in the comments below!
American Horror Story will return for its eighth installment on FX in 2018.