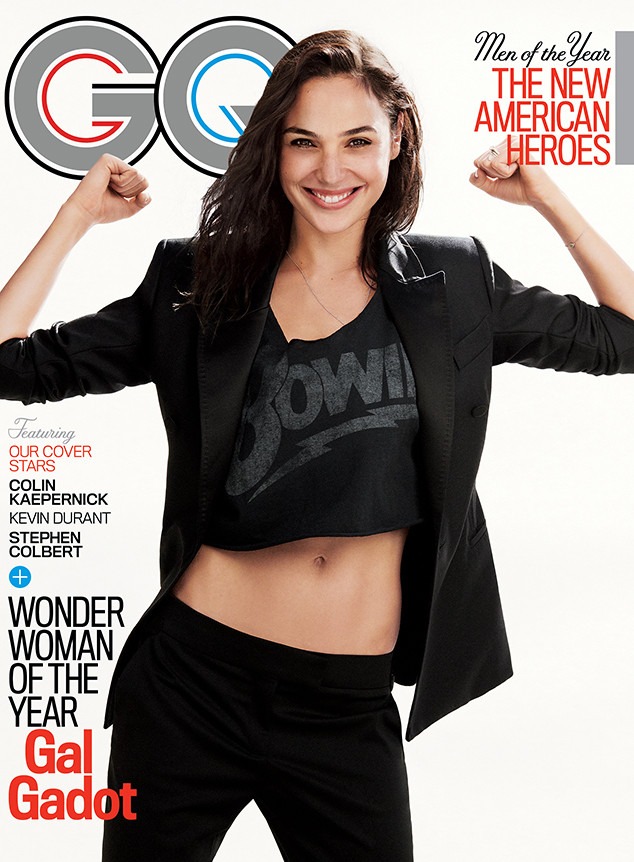 Gal Gadot by Cass Bird exclusively for GQ.
Gal Gadot has become synonymous with Wonder Woman, but it looks like the actress doesn't want to play the superhero forever.
"It's not that all I want to do for the rest of my life is Wonder Woman," she told GQ. "Obviously no." 
In fact, Wonder Woman is just the beginning. Before becoming an actress, Gadot won the Miss Israel pageant in 2004, completed two years of service in the Israeli Defense Forces, and attended a year of law school. She then appeared in a number of films, including Fast and Furious 6, Batman v. Superman: Dawn of Justice and Keeping Up With the Joneses. Now, she wants to grow her craft even more.
"It's funny," she told the magazine "'cause I feel like I'm just in my beginning. After ten years [of acting], now I'm starting."
However, it looks like Gadot will be tied to the Diana Prince character for a little longer. The sequel to the 2017 Wonder Woman film is scheduled to hit theaters Nov. 1, 2019. GQ also named Gadot its "Wonder Woman of the Year" in its "Men of the Year" issue. Still, she's OK sticking with the superhero genre for a little longer. 
"As long as the story's good," she told the magazine, "every genre is legit."
This is hardly a bad thing for Gadot. When asked if she thought she was the most famous woman in Israel who isn't currently running the country, the actress said, "Probably."
To read the Gadot's full interview, check out GQ.
For more celebrity news, watch E! News at 7 and 11 p.m.