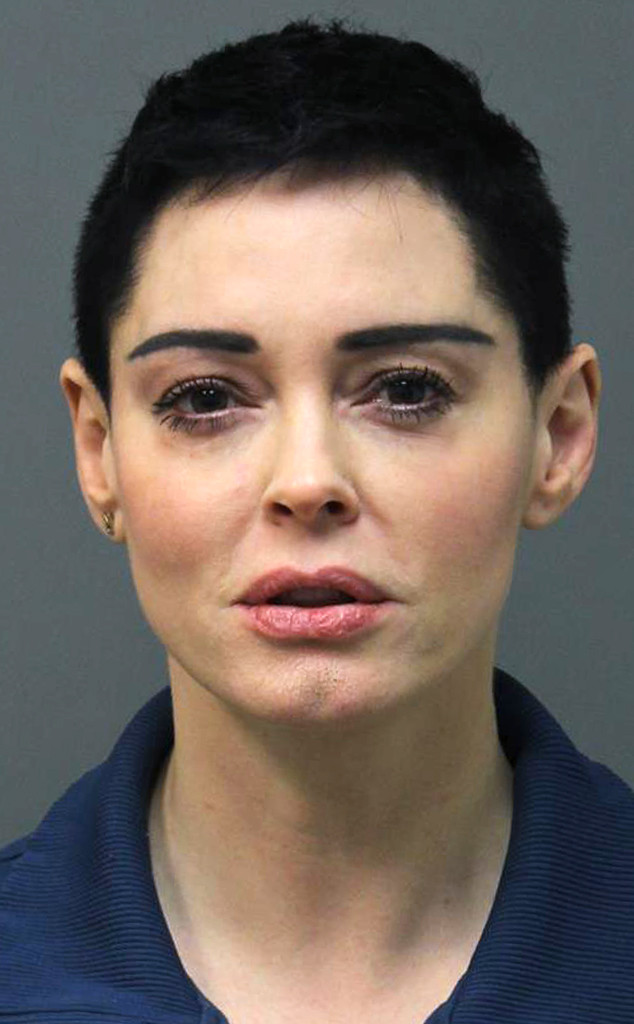 Courtesy Loudoun County Sheriff
UPDATE: Rose McGowan has been indicted on one felony count of drug possession, E! News confirms. A trial is set for tomorrow, June 12.
McGowan has not commented on the development. E! News has reached out to her team for comment.
______
After being arrested and released on bond for a felony drug possession charge, Rose McGowan spoke out about the incident in a new interview with The New Yorker.
According to authorities with the Loudoun Country Sheriff's Office in Virginia, the Charmed actress was booked and had her mug shot taken on Tuesday before being released on a $5,000 unsecured bond. The New Yorker reported McGowan turned herself in.
On Jan. 20, McGowan flew to Dulles International Airport to attend the Women's March in Washington D.C. and left her wallet onboard her United flight. According to The New Yorker, a staff member cleaning the plane found the wallet, as well as two small bags of white powder inside of it. The powder tested positive for narcotics in a police investigation.