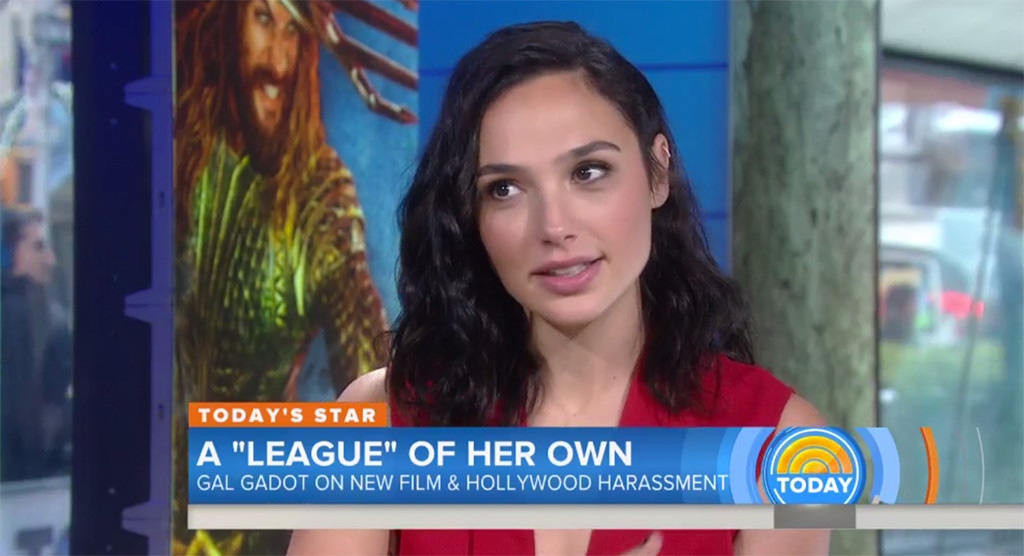 Today
Gal Gadot apparently wants nothing to do with Brett Ratner.
Ratner's RatPac-Dune Entertainment co-produced Wonder Woman as part of its co-financing deal with Warner Bros. Amid multiple sexual harassment claims against him, a source told Page Six Saturday that Gadot refused to sign on for another sequel unless he was fired from the project. "She's tough and stands by her principles. She also knows the best way to hit people like Brett Ratner is in the wallet. She also knows that Warner Bros. has to side with her on this issue as it develops," a source said of Gadot, who backed out of a dinner honoring Ratner last month. (The producer has denied all allegations.) "They can't have a movie rooted in women's empowerment being part-financed by a man accused of sexual misconduct against women."
Gadot, for her part, stayed mum on the rumors until Today's Savannah Guthrie asked her about it Wednesday. "So, at the end of the day, a lot has been written about my views and the way that I feel, and everyone knows the way that I feel because I'm not hiding anything. But the truth is, there's so many people involved in making this movie, and they all echo the same sentiments. You know what I mean?" Gadot said, without outright saying she had Ratner fired from the project. "Everyone knew what was the right thing to do, but there was nothing for me to actually come and say, because it was already done before this article came out, you know?"
RatPac-Dune Entertainment and Warner Bros. have not commented.
The actress was on Today to promote Justice League, in theaters Friday.
Wonder Woman, directed by Patty Jenkins, has earned $821.8 million at the global box office since its release on June 2. Warner Bros. greenlit a sequel, scheduled for a Nov. 1, 2019 release.
Gadot was pregnant for the last three months of shooting Justice League—making her a real-life wonder woman, as Guthrie put it. "I've got to be honest with you. I finished shooting Wonder Woman, and the day after I came back to set, and it was same-same but different," Gadot said. "I started shooting Justice League the day after I finished Wonder Woman. I was having an identify crisis. I thought that I was Wonder Woman by shooting [as] her for so long!"
Justice League co-stars Ben Affleck, Henry Cavill, Ray Fisher, Ezra Miller and Jason Momoa. Gadot raved, "It was nice to be able to share the stage with other talented, wonderful people."
(E! and NBC are both members of the NBCUniversal family.)