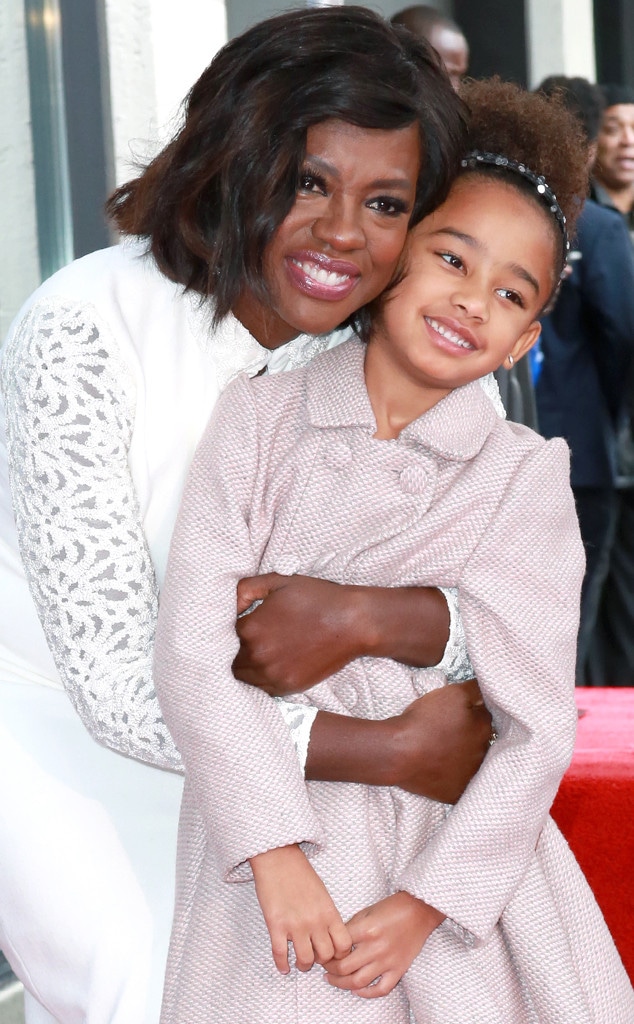 Jonathan Leibson/Getty Images for Paramount Pictures
Viola Davis' daughter is kind, is smart and is a true Princess.
Like so many kids today, six-year-old Genesis Tennon loves dressing up for holidays or other special occasions. But when channeling a white Disney Princess or comic-book character, there is one piece of advice mom likes to share.
Mom really wants Genesis to wear her natural hair.
"I really push it. I push it," Viola recently revealed to Yahoo Style. "I say, 'You gotta wear your hair exactly the way it is. You can be Wonder Woman, but you gotta be Wonder Woman with your hair. You can be Elsa, but you gotta be Elsa with your hair.'"
She continued, "You can do all of that stuff if you start with the palette of loving who you are."
The How to Get Away With Murder star also tries to reinforce the message with a variety of children's books such as I Love My Cotton Candy Hair and I Like Myself!
Viola herself was born in South Carolina and raised in Rhode Island for much of her childhood. When looking back on her life growing up, the Emmy winner wishes someone told her that "I am enough."
"If someone had told me that just time and time again…oh, my God! I would've had a completely different childhood," she confessed. "And my childhood was good, even with all the pain and poverty. But it would've been even better."
For those wondering if Genesis is following mom's words of wisdom, we have your answer.
Earlier this summer, Viola shared a photo of her daughter dressed as Wonder Woman. "She wanted to keep her fro," the actress captioned the photo. "#WonderWoman! We're ready!!!"