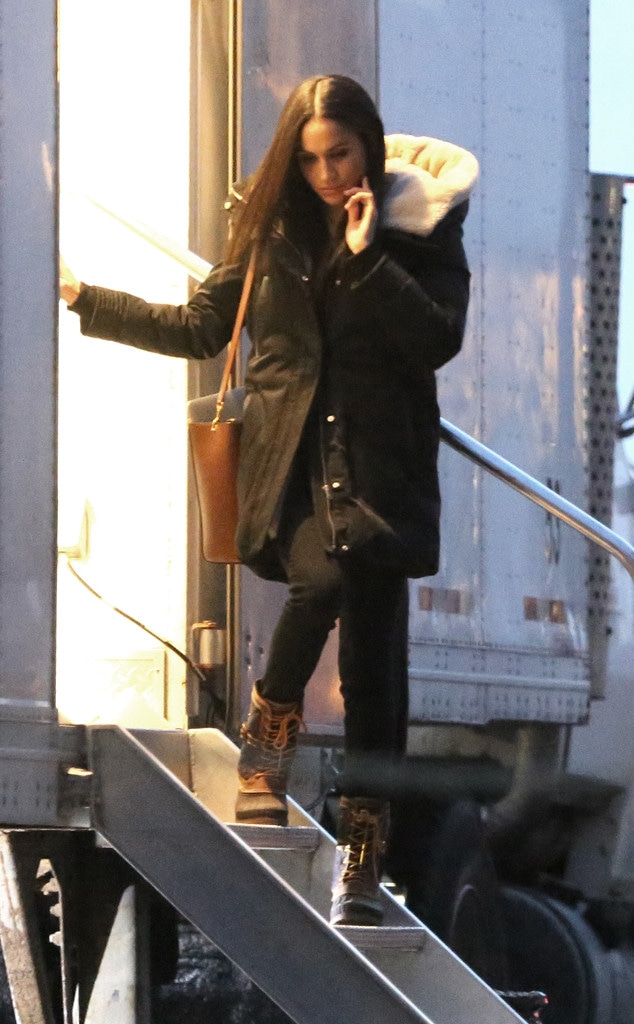 TheImageDirect.com
Meghan Markle has been spotted on the Toronto set of Suits.
The actress has be keeping a low-profile in recent weeks, Markle was spotted working on Suits in October but her last major public appearance was in September with boyfriend Prince Harry at the 2017 Invictus Games.
In the picture, the 36-year-old can be seen exiting a trailer on the season seven set of the USA show on Sunday, Nov. 12.
This sighting comes just one day after speculation surfaced that Markle and her Suits co-star Patrick J. Adams might be exiting the series before season eight.
While there's been no confirmation or comment from the actors, on Tuesday morning Adams shared a cast photo from what appears to be a table read.
This sighting of Markle also comes one month after Prince Harry reportedly introduced her to his grandmother, Queen Elizabeth II. 
In early October, a source told E! News that Markle and Harry are "as good as engaged."
"While Meghan may not be wearing a ring or a formal engagement announced, it's fair to say they're as good as engaged now," the insider shared with us. "They've spoken about their marriage plans openly with each other and friends and family around them are pretty much thinking about wedding attire already!"