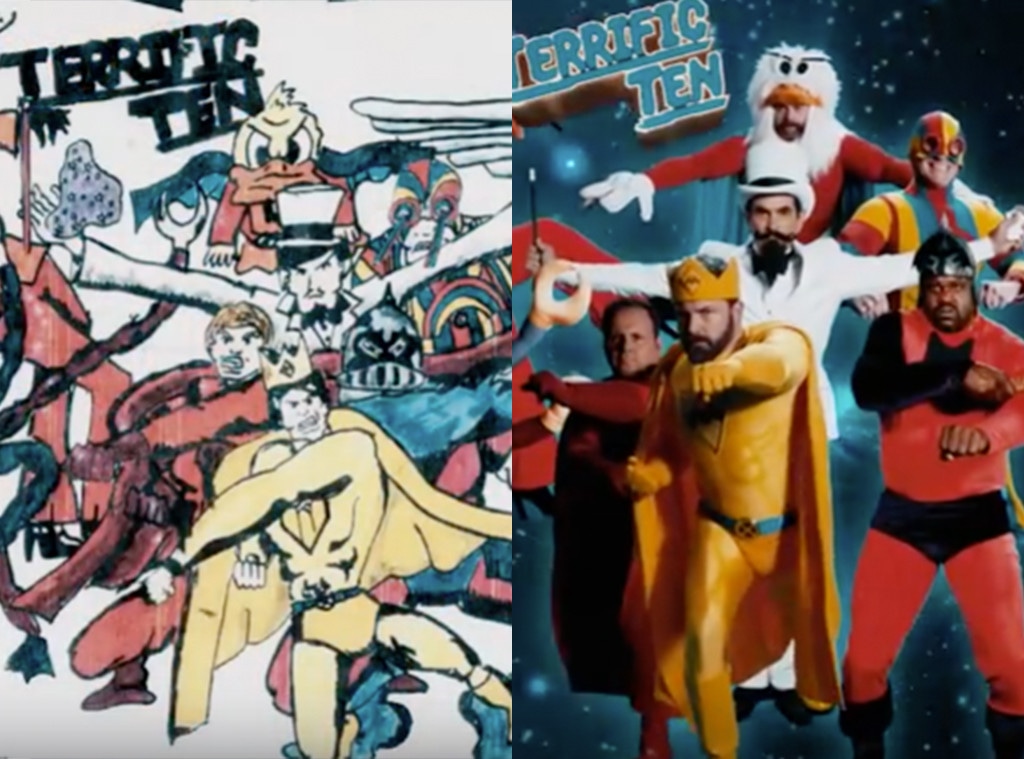 Jimmy Kimmel Live
From the childhood imagination of Jimmy Kimmel, Hollywood presents: The Terrific Ten. 
No, really. Director J.J. Abrams and Ben Affleck got their hands on the late-night host's original comic book drawings, rounded up their star-studded resources and brought the interesting superhero tale to life with the help of Hollywood's biggest stars, among them Jennifer Aniston, Zach Galifianakis, Jon Hamm and Shaquille O'Neal. 
With the help of some inventive costumes, CGI and $250 million (kidding!), the famous faces brought Kimmel's various Terrible Ten members to life—like Lucky Lad, Super Duck and Color Kid—for the Ultimate Battle. 
Of course, no superhero film would be complete without a villain, and who better to play the bad guy in Kimmel's imaginary world than celebrity archenemies Matt Damon. 
"We were created by a weird, sad kid who grew to later become a weird, fat man," Damon quipped. "F--k Kimmel."
Ignore the naysayers, Kimmel. This actually looks quite entertaining. 
Take a look for yourself in the faux trailer above!