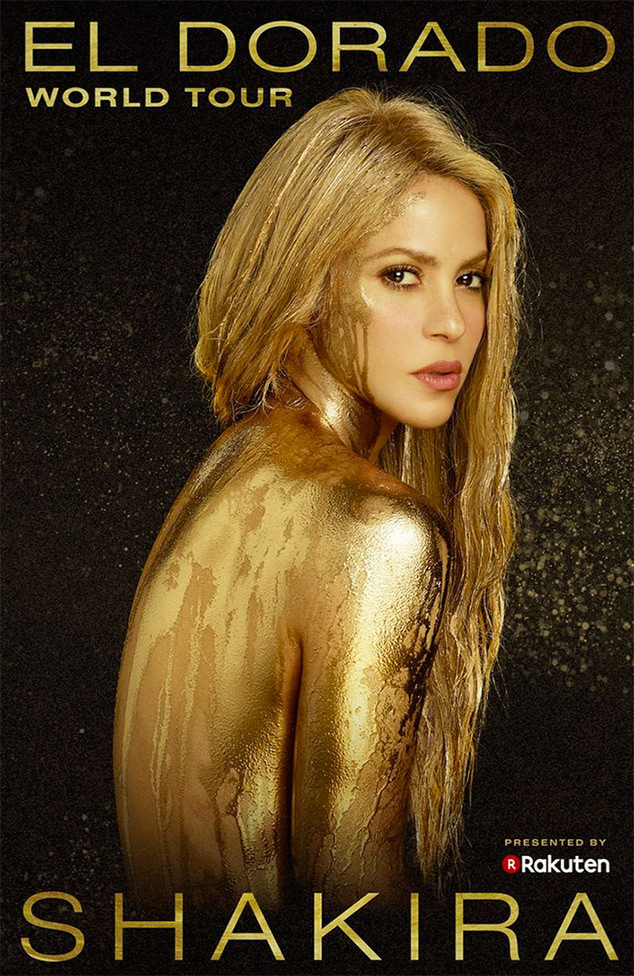 Sony Music Latin
Shakira has been forced to delay her El Dorado World Tour until 2018. The 40-year-old singer made the announcement on Instagram Tuesday, writing to fans in English and Spanish. The postponement comes after a handful of canceled dates over the past week due to "vocal rest."
"For the last five months I've been wholly dedicated to preparing my El Dorado World Tour. However, these past few days, just before my first concerts, have been the hardest of my career. At the end of July I went for a routine checkup, before starting to design this tour and my doctor confirmed that my vocal cords were in perfect condition. Towards the end of October though, in the home stretch of my rehearsals, I felt a strange hoarseness that impeded my singing. The doctors, upon examination, detected that I had suffered a hemorrhage on my right vocal cord," the "Bicicleta" singer told her 43.9 million fans. "I then went on vocal rest as recommended by the specialists in an attempt to recover in time for my first show in Cologne."
"Unfortunately the hemorrhage doesn't appear to have reabsorbed and my nightmare continues. At the moment I find myself in a difficult battle as I try to fully recover," Shakira continued. "It pains me not to be able to sing this month, for those have done even the impossible to get tickets and accompany me throughout the different countries of Europe."