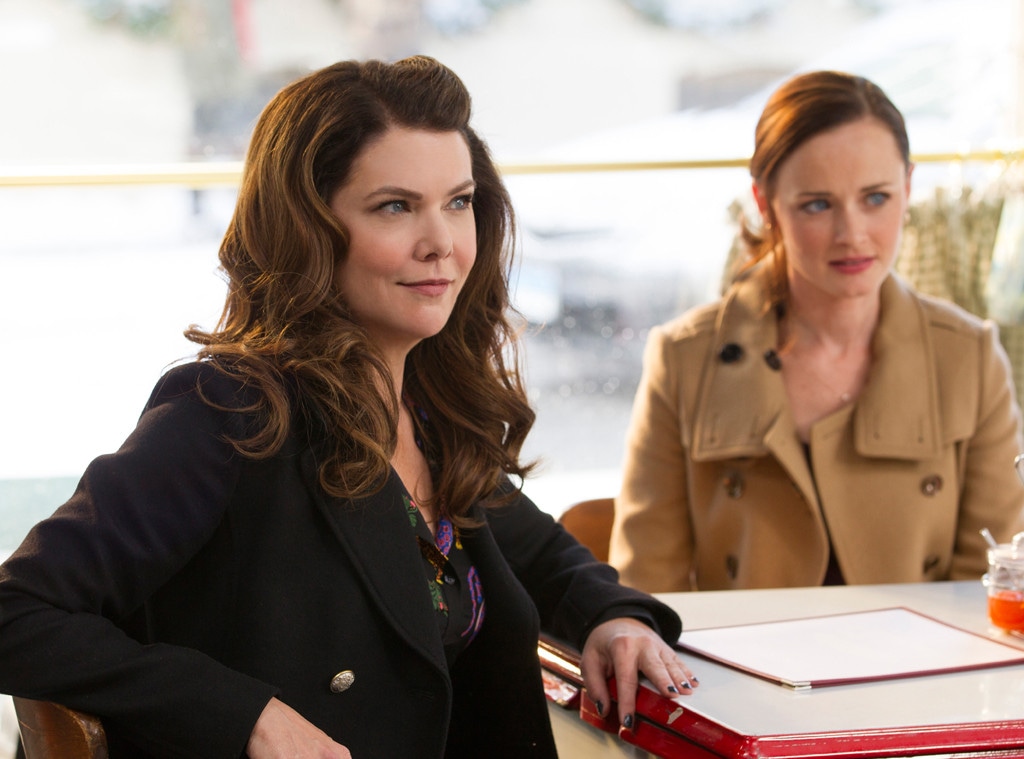 Netflix
Gilmore Girls creators Amy Sherman-Palladino and Daniel Palladino are trading in Stars Hallow for New York City with their new show The Marvelous Mrs. Maisel, but that doesn't mean they're leaving Lorelai and Rory Gilmore behind for good.
Ahead of the New York City premiere of their new Amazon series, the prolific creators sat down with E! News to discuss all things Mrs. Maisel, and naturally the topic of Gilmore Girls came up. Hey, when you're talking to the creators of one of TV's most beloved dramedies it's bound to be a topic of conversation. It has been a year since Gilmore was revived for A Year in the Life, and there hasn't been any official movement on a next installment, so will there be more?
"You know, I can't say no because I can't said no before and we wound up doing six hours of Gilmore Girls, so that would [mean] nobody is going to take me seriously anymore. You know, I don't know," Sherman-Palladino said.
"You're very unreliable," Palladino joked.
"We're very close with these actors, especially Lauren [Graham], Kelly [Bishop] and Milo [Ventimiglia]...I think if the time was right and everybody is in the right space, because that's what happened before. Everybody was kind of, like, in a room together and we were kind of like, 'Should we do this? Is everybody up—' because it has to have that feeling, it has to be like we're all in it to win it," Sherman-Palladino said. "It'd have to be the right format, the right story...We have allowed for it. The deal we have with Amazon has a Gilmore clause carved out, so it's definitely—if we can all come together, it can happen. Nothing is in the works right now."
Gilmore Girls: A Year in the Life was well-received by fans and critics alike, but its creators stayed far away from that.
"We don't read anything. We sit in a hole. We're still trying to get through Narcos, we sit at home trying to get through Narcos, because we're very behind. If we read anything about anything we'd never get out of bed. We stay off all the danger zones," Sherman-Palladino said.
Like the old internet adage, don't read the comments.
"As a writer don't read anything ever. Write and then go to bed. That's all you should do," she said.
Be sure to come back to E! News for much more on The Marvelous Mrs. Maisel. The Amazon series debuts November 29.